Stock up now on our range of school resources and business materials. Check out our workshops and training programmes for education and business development. Our resource packs are available as downloadable ebooks for home learning and HR departments.
Every penny counts in business and education and All Resources gives real value for money!
A small investment will give you a whole library of resources.
Buy in bulk and save even more.
Every resource pack comes with a discount code for future purchases.
Clear, photocopiable resources for use year after year.
We have developed resources to support parents, teachers, workers and different business sectors during the COVID pandemic. In response to the lockdowns we have provided: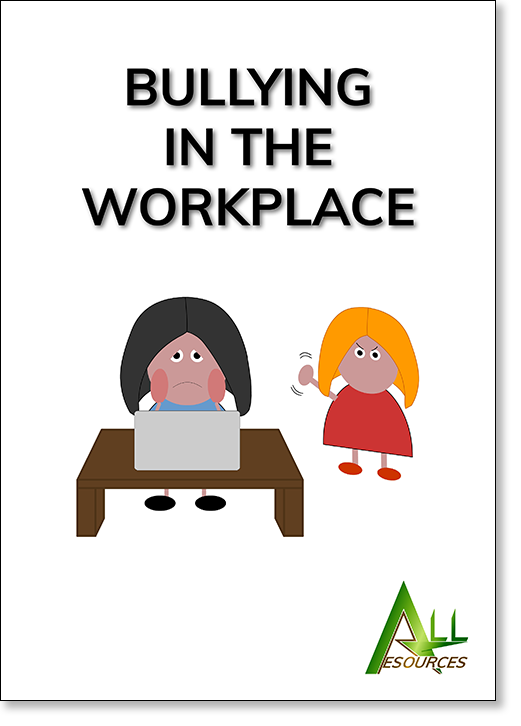 This pack provides tips and guidance for companies on how to tackle workplace bullying, how to best support the targets of bullying and how to ensure the wellbeing of all staff.
Hard copy: £25.99 add to basket
Latest Blog Article:
The thought of having a drink spiked while out socially is horrendous. We have read of numerous cases where victims had their drinks spiked before being assaulted or raped. In most cases, the victim was unable to remember what happened… (Read more)