Stress in Young People
We all experience certain amounts of stress each day and most people can cope with manageable levels. However, prolonged stress can lead to health problems such as headaches, stomach problems, insomnia, chest pains or high blood pressure. The issue becomes more serious when people start to use alcohol, tobacco, or drugs to try to deal with their stress.
All Resources has produced a number of publications which deal with the effects of stress. These resources provide hints and tips on how to recognise and tackle stress in our daily lives.
Downloadable Stress Resources for Schools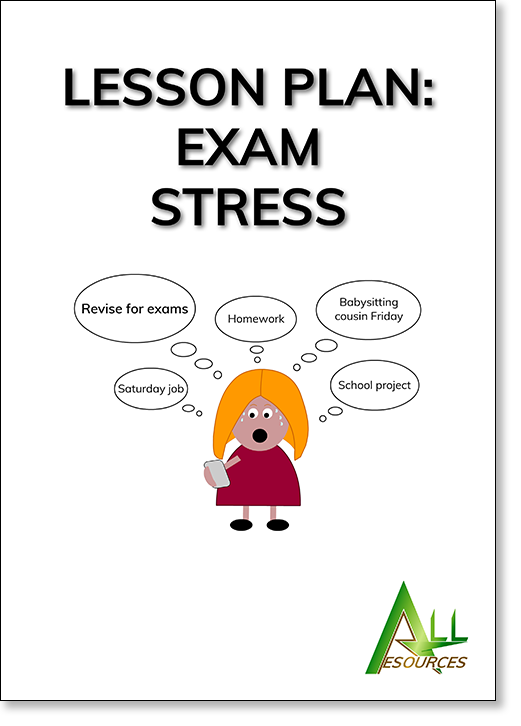 This lesson plan provides information and advice on dealing with exam stress.
Hard copy: £10.99 add to basket
---