ID Theft Resources
ID theft occurs when someone's identity is stolen and deliberately used in order to commit fraud. Fraudsters can use someone's personal information to open a bank account, purchase goods or services, obtain bank cards or apply for a loan. They can also use their victim's ID to hack into their bank account in order to transfer money from their account into the fraudster's bank account.
The information that identity thieves want to steal includes:
income tax information
social security information (this will vary depending on your country of residence)
bank account details
phone or utilities information
name and address
employment information
personal information such as date of birth, children's details etc
There is the possibility that you will be held responsible for the crimes committed by the fraudster until the crime has been investigated. It will therefore affect your credit rating and you will have difficulty applying for bank accounts, loans, credit cards, debit cards, mortgages etc. It is therefore vital that you keep your personal information secure and confidential.
There are a number of steps you can take to ensure you are not a victim of security fraud:
Keep all personal documents in a safe, secure place — this includes birth certificates, passport, bank account details, cheque book, social benefits information etc.
Reconcile your bank statement each month and notify your bank if you notice any transactions that are unfamiliar or which look suspect.
Shred personal information that you no longer need — do not dispose of personal information in your refuse bin without shredding first.
If you lose bank cards, cheque book etc, contact your bank immediately.
For lost passports, driving licences or any other official documents, notify the relevant organisation immediately.
Never give your bank or personal information to anyone who telephones you — your bank will not ask for this information — they may ask for specific characters of your account number or password but never the whole thing.
Digital ID Theft Resources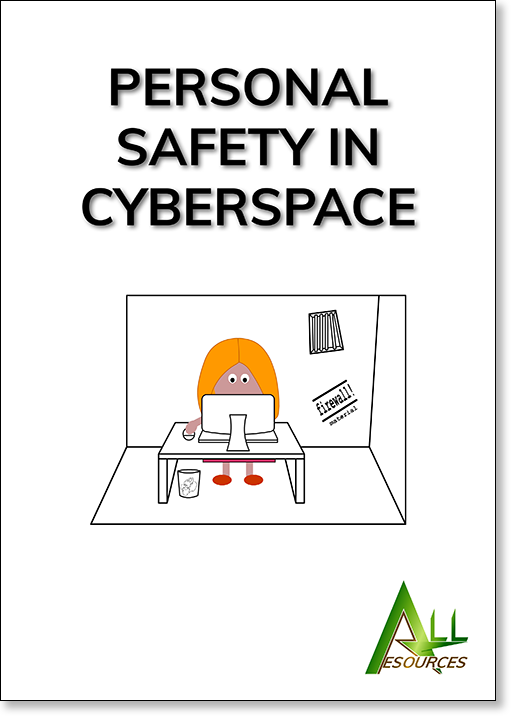 This pack looks at the dangers of chat rooms, phishing, webcams, cyberbullying and online scams.
Hard copy: £27.99 £25.99 add to basket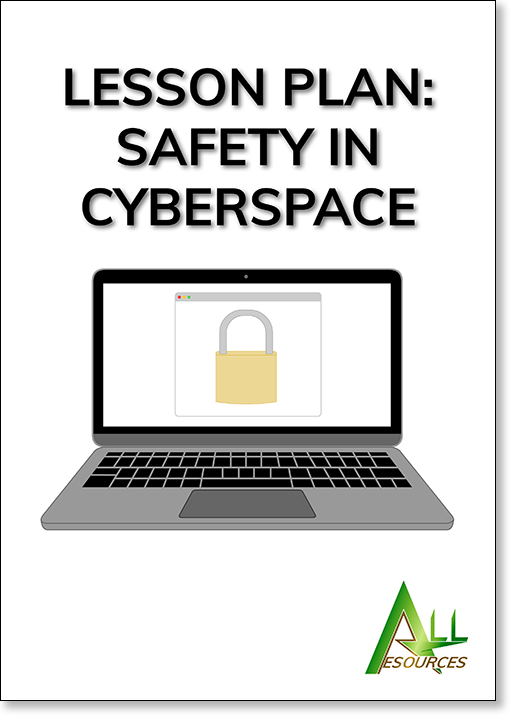 This lesson plan examines the dangers of the internet and how to stay safe on the web.
For a more comprehensive resource pack on staying safe online download our resource pack
Personal Safety in Cyberspace.
Hard copy: £10.99 add to basket
ID Theft Topics
The ID theft topics we produce resources for include:
Types of ID Theft
Keeping Your Personal Information Secure
What to do if You're a Victim of ID Theft
Reducing the Risk of Fraud
We publish digital ID theft resources to support schools by providing help and guidance in an educational format. Our resource packs give the information in a way that informs as well as educates.
Our identity theft resources for teachers include ID theft resource packs that cover a variety of issues as well as our lesson plans on ID theft.
Teaching students about identity theft is important. Our aim is to produce resource packs that provide information and knowledge of ID theft.