Eating Disorders
Many young people worry about their looks including their weight and shape. There is pressure from peers as well as the media in general to look perfect and many youngsters want to be thinner, even though they are not overweight in the first place.
Young people are particularly susceptible to being influenced by images on social media, which very often are unrealistic and altered in some way by photo manipulation. The desire to lose weight can lead to extreme dieting or skipping meals which can very easily spiral out of control and turn into a serious eating disorder.
Symptoms of eating problems in young people include:
If anyone is worried that a young person is developing an eating disorder, they should seek professional help as soon as possible.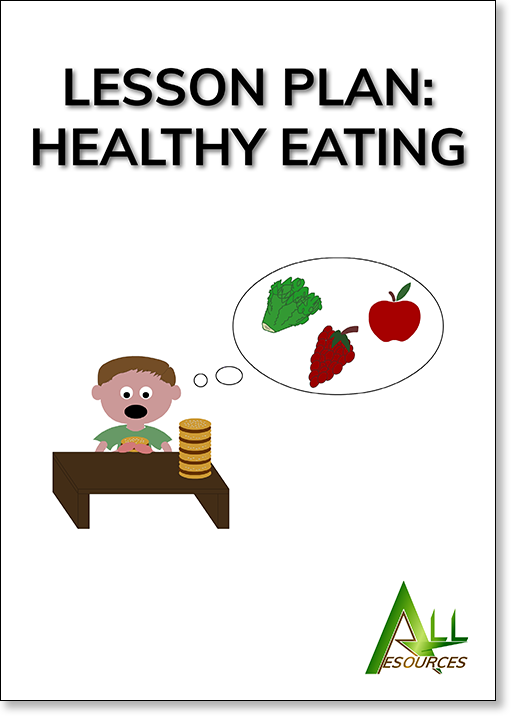 This lesson plan covers healthy eating, different food types and how to develop a healthy diet.
Ebook: £2.99

Hard copy: £10.99 add to basket
---
Eating Disorders Topics for Schools
Eating Disorders in Young People
Signs of an Eating Disorder
Dealing with Eating Disorders
Eating Disorders Support for Schools
We publish digital eating disorders resources to support schools by providing help and guidance in an educational format. Our resource packs give the information in a sensitive way that informs as well as educates.
Eating Disorders Support for Teachers
Our eating disorders resources for teachers include eating disorders resource packs that cover a variety of issues as well as our lesson plans on eating disorders.
Eating Disorders Support for Students
Teaching students about eating disorders is important. Our aim is to produce resource packs that provide information and knowledge of eating disorders in a sensitive way.