IT and New Media Lesson Plans
All Resources provides lesson plans on IT and new media for schools covering a range of topics such as:
Internet safety
Media literacy
Social media
Basic computing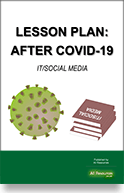 A lesson plan that looks at IT and social media and their uses during the coronavirus lockdown.
Download: £3.49 add to basket
Hard copy: £12.99 add to basket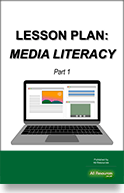 This lesson plan covers media literacy and the skills linked to media literacy. It contains media literacy definitions and handouts for the classroom.
Download: £2.49 add to basket
Hard copy: £9.99 add to basket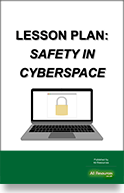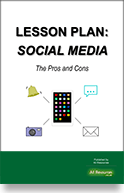 A lesson plan on social media. It goes into the benefits of social media as well as social media safety.
For a more comprehensive resource pack on staying safe online download our resource pack
Personal Safety in Cyberspace.
Download: £2.49 add to basket
Hard copy: £9.99 add to basket