Suicide Prevention Resources
Many people have either contemplated suicide or know of someone who has experienced suicidal ideation. Sadly suicide is on the increase, including teenage suicide, and worldwide about one million people take their own life each year.
More young people are experiencing depression and anxiety than ever before, and much of this is linked to the pressure they are under from school, or from trying to find a job, or even the pressure to be 'present' 24/7 on social media. They are growing up in a far different world compared to previous generations, and this brings added pressure. Young people are not always equipped to deal with the pressures of modern life, and in extreme cases suicide seems the only way out.
All Resources has produced a number of PSHE resources and our resource pack, 'Suicide is Never the Answer', provides valuable material for World Suicide Prevention Day. This pack gives advice on recognising suicidal feelings and explains how to respond to suicidal behaviour. It can be used during WSPD to introduce the subject of suicide to young people in an honest and considerate way.
Downloadable Suicide Resources for Schools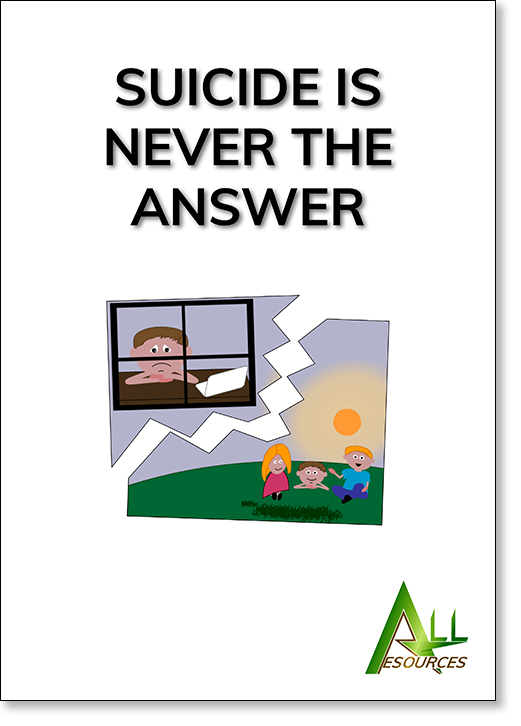 Understand the reasons behind suicidal feelings and recognise the warning signs of a potential suicide to help prevent this tragedy.
Ebook: £8.99

Hard copy: £25.99 add to basket
---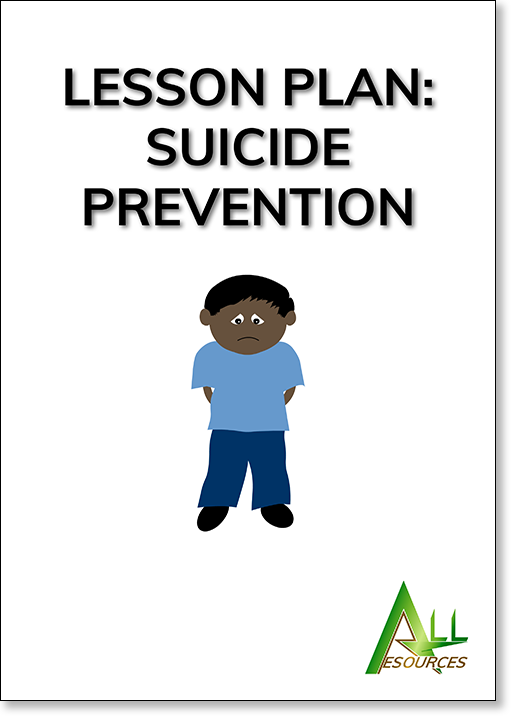 A lesson plan designed to promote suicide awareness and prevention.
Ebook: £2.99

Hard copy: £10.99 add to basket
---