School Bullying
Most parents want to know how to recognise school bullying and what to do if a child is being bullied (or if their child is a bully) as well as how to stop bullying. Many people struggle to define bullying and may not realise there are different types of bullying. Some of the questions people ask include:
What is bullying?
Why do people bully?
Is there such a thing as a typical target of bullying?
How extensive is bullying in schools?
What are the signs of bullying?
What are the effects of bullying?
Is physical bullying more harmful than verbal bullying or emotional bullying?
What is the difference between school bullying and workplace bullying?
Bullying — A Complete Approach answers these questions and covers the topics that deal with bullying at school as well as in other youth scenarios. Please view our sample pages.
All Resources is committed to eradicating bullying; whether it's supporting victims or educating anyone bullying their targets. We provide PSHE resource packs to help young people develop confidence and self-esteem which can help reduce incidences of school bullying. We also help schools develop anti-bullying policies.
Bullying Resources for Schools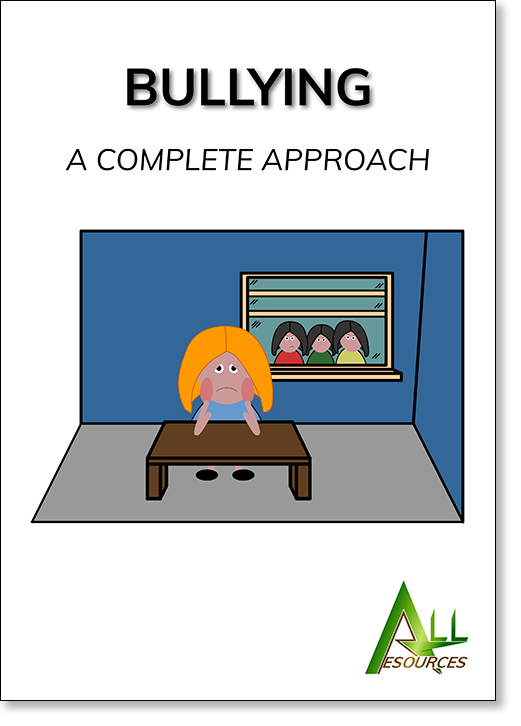 Contains hints and tips for teachers, parents and young people to enable them to identify and tackle bullying.
Ebook: £10.99

Hard copy: £35.99 add to basket
---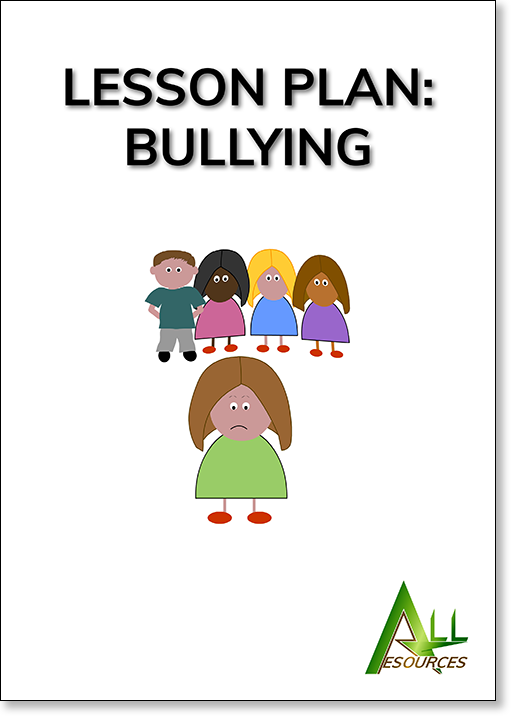 This lesson plan covers what bullying is and the different types of bullying. It discusses the bully and the targets of bullying and how to tackle the problem.
Ebook: £2.99

Hard copy: £10.99 add to basket
---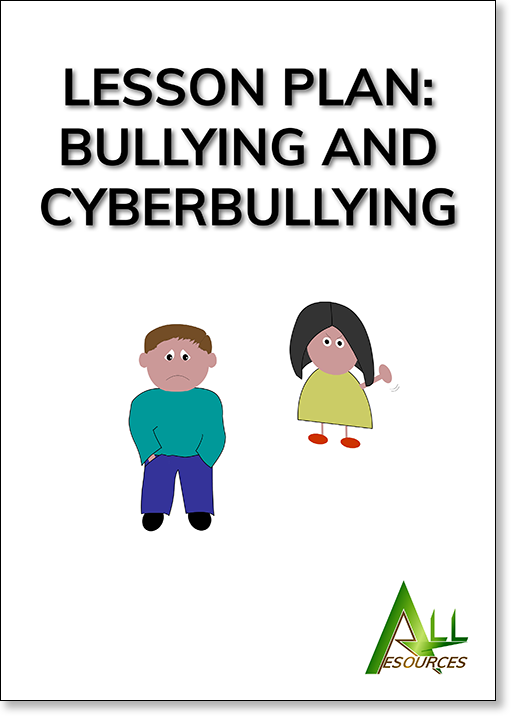 A lesson plan on bullying and cyberbullying. It covers how to deal with bullying and cyberbullying and contains handouts for the classroom.
Ebook: £2.99

Hard copy: £10.99 add to basket
---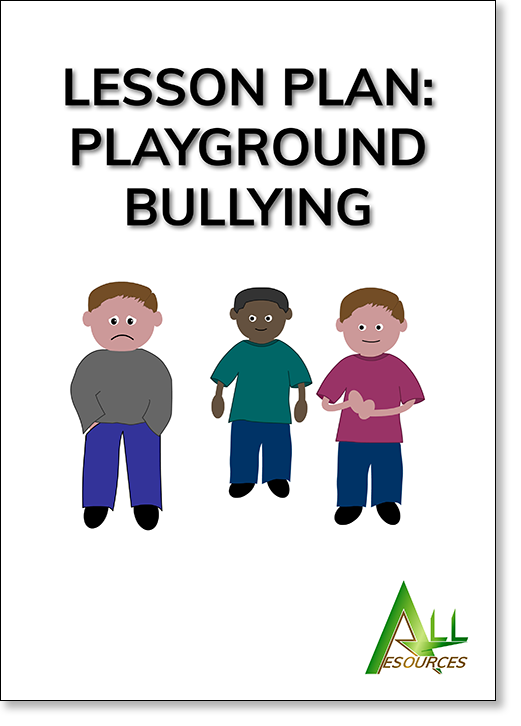 A lesson plan on playground bullying, the issues caused and addressing the topic.
Ebook: £2.99

Hard copy: £10.99 add to basket
---
School Bullying Topics
Bullying Support for Schools
We publish digital bullying resources for schools to provide help, guidance and education on various bullying topics. The bullying resource packs we produce give bullying information in a sensitive way that informs as well as educates.
Bullying Support for Teachers
Our bullying resources for teachers include bullying resource packs that cover a variety of issues as well as our lesson plans on bullying.
Bullying Support for Students
Teaching students about bullying can be a difficult task. Our aim is to produce resource packs that deal with the issues in a tactful way that respects the confidentiality of those experiencing bullying.