Business Resources
All Resources produce business resources for companies and workplaces with the aim of developing employee skills and improving business performance.
Downloadable Business Resources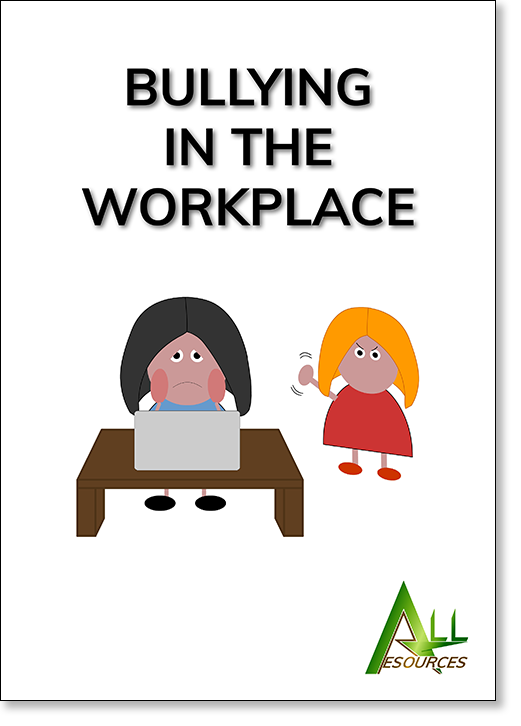 This pack provides tips and guidance for companies on how to tackle workplace bullying, how to best support the targets of bullying and how to ensure the wellbeing of all staff.
Ebook: £8.99

Hard copy: £25.99 add to basket
---
We also provide business training services. They are designed to improve your skills and develop your team in an environment conducive to learning. The features and training materials we provide include:
Workbooks
Worksheets and handouts
Exercises and activities
Assessment tools
Role play
Whether you are a trainer, a manager looking for a new approach to training or an individual looking to improve your skills, we provide a valuable selection of training materials and resources that meet the needs of the learner.
---