50% off Mental Health Resources until 5th June, so be quick.
Mental Health Lesson Plans
Mental Health
A healthy mind contributes to a healthy life. For this reason, we produce mental health resources that are a collaborative wealth of information authored by:
People with first-hand experience of mental health issues.
People who have used mental health services including treatment and recovery within the mental health system.
People who are survivors — who have come out the other side with a desire to help educate others.
Mental health is a huge topic that encompasses many areas and mental illnesses. Worldwide, one in six people are thought to suffer from some form of mental health issue, yet mental health stigmas are still common. Unfortunately, mental health encompasses a number of hidden disabilities and it is therefore vital that we are mindful of our mental health and develop ways to keep our mind healthy.
What is Mental Health?
We hear the term very often but how do we define mental health? Mental health is linked to our psychological and emotional wellbeing. Anyone can develop mental health problems such as anxiety, grief or more serious mental illnesses like OCD, psychosis or schizophrenia. In some cases it would be advisable to seek help from a mental health professional who may recommend treatments such as psychotherapy, CBT and/or medication.
Causes of Mental Illness
Causes of mental illnesses are varied. Some of the most common causes are PTSD, poverty, physical illness and a host of life experiences and environmental factors. Even loneliness can lead to mental health conditions.
Signs of Mental Illness
There are a number of signs that can indicate a mental health condition such as:
Becoming withdrawn
Feeling overly down or sad
Sleeping more or less often than normal
Irritability
Loss of interest in things previously enjoyed
Types of Mental Illnesses
Many recognisable mental health disorders include:
Emotional distress (for example bereavement)
Schizophrenia
Psychosis
Obsessive compulsive disorder
Grief
Anxiety
Mental Health Stigmas
Although people are becoming more comfortable discussing their mental health concerns, there is still a stigma associated with mental illness. People with mental health problems are often confronted by judgemental attitudes and media stereotypes which give a negative impression and exacerbate stigmas surrounding mental health.
Aspects of Mental Health
More must be done to promote positive mental health and support those with a mental illness. Mental Health Awareness Week is one way we can all get involved. There are also other areas of mental health that need to be considered. They play a part in helping people suffering with mental health issues and include:
Mental health services
Mental health support
Mental health disorder prevention
Mental health policy
Mental health is undeniably a topic that touches all our lives. The mental health problems that can affect us or our loved ones can lead to drug addiction, alcohol addiction and suicidal ideation.
All Resources provides a number of publications which cover mental health topics and promote discussion on ways to enhance emotional wellbeing.
Downloadable Mental Health Resources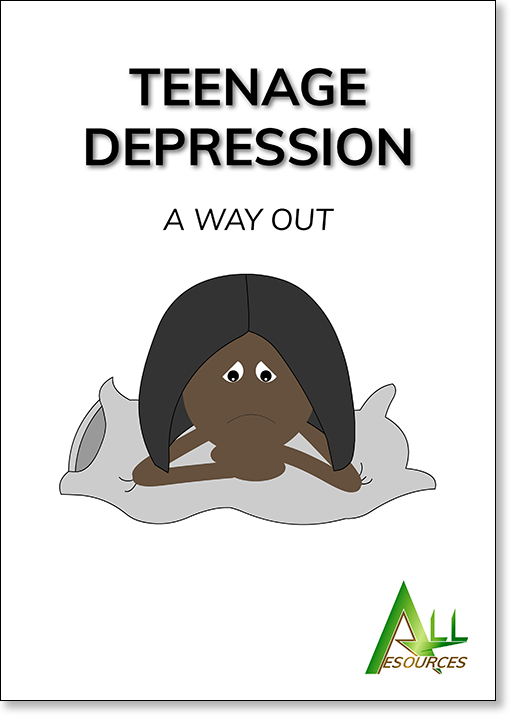 Tackles the issue of depression including causes and signs that parents and teachers can look out for.
Hard copy: £35.99 add to basket
---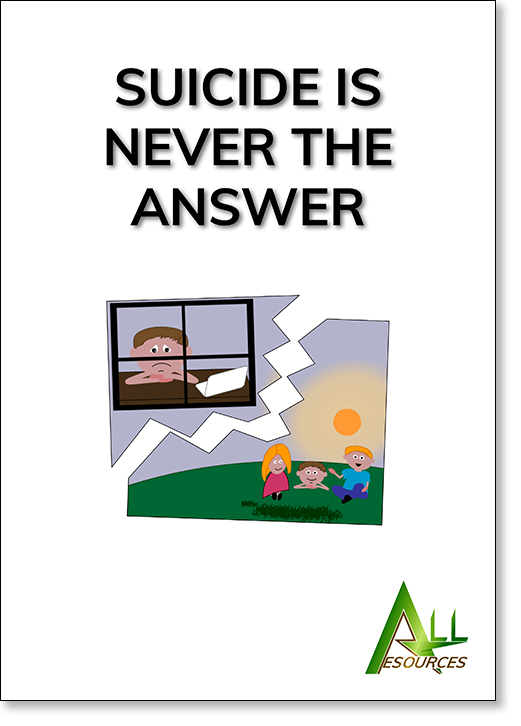 Understand the reasons behind suicidal feelings and recognise the warning signs of a potential suicide to help prevent this tragedy.
Hard copy: £25.99 add to basket
---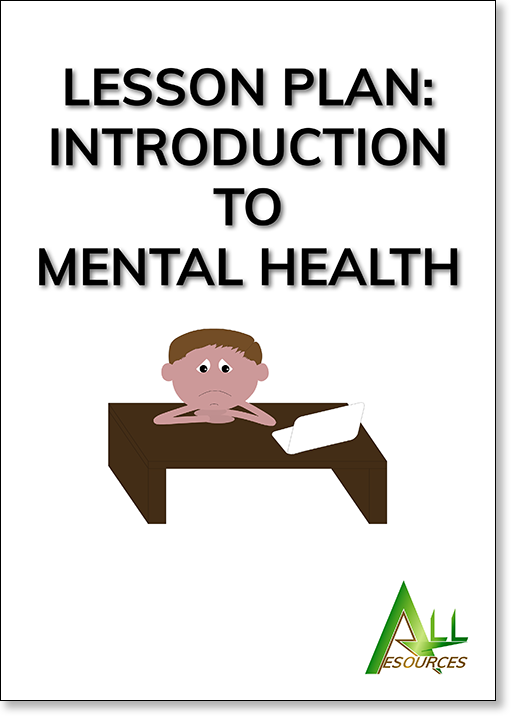 This lesson plan introduces the subject of mental health and mental illness.
Hard copy: £10.99 add to basket
---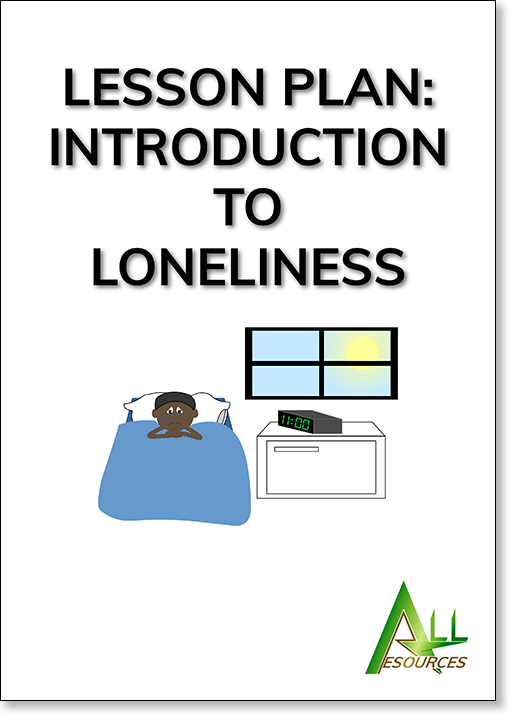 An introduction to loneliness and the way it affects our physical and mental health.
Hard copy: £10.99 add to basket
---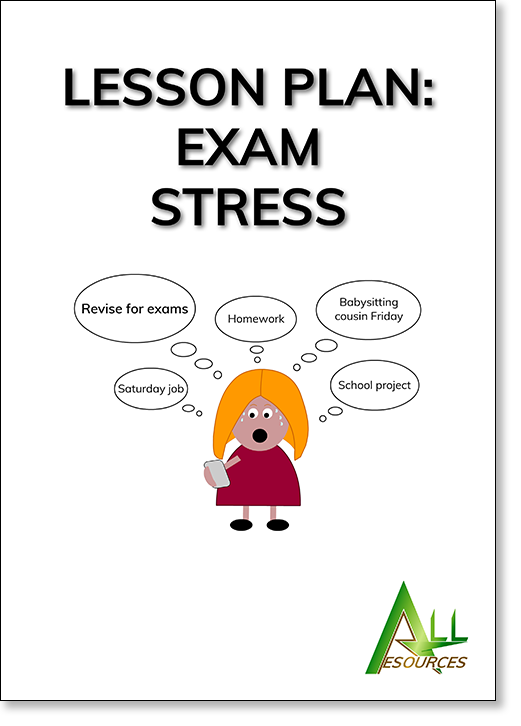 This lesson plan provides information and advice on dealing with exam stress.
Hard copy: £10.99 add to basket
---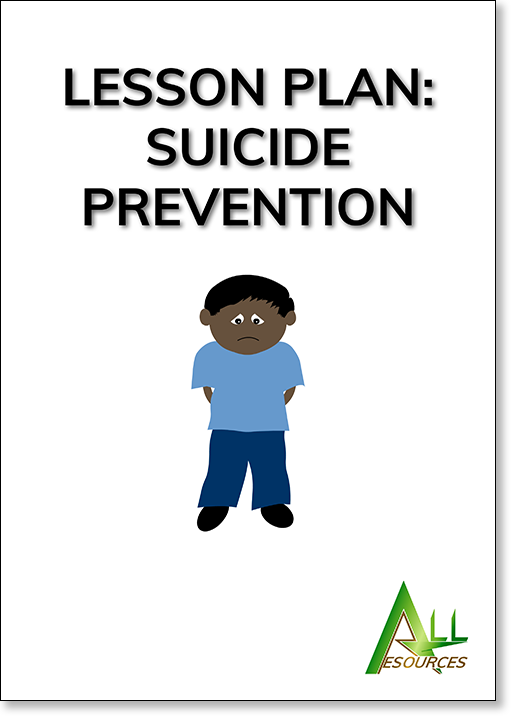 A lesson plan designed to promote suicide awareness and prevention.
Hard copy: £10.99 add to basket
---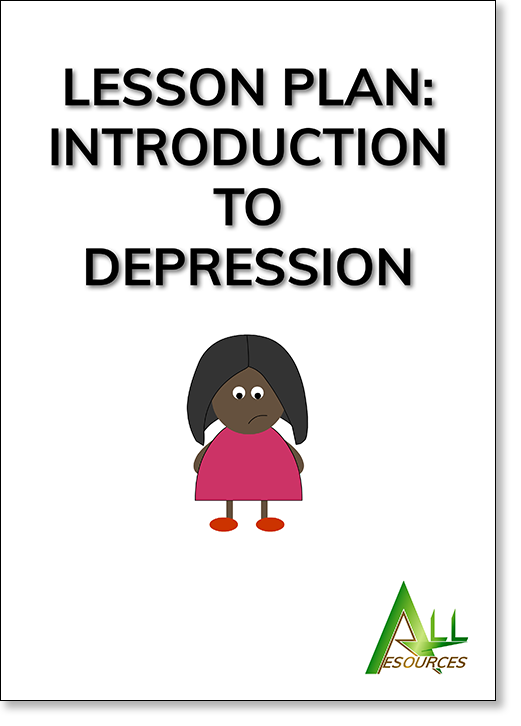 This lesson plan introduces depression and the way it affects us physically and mentally.
Hard copy: £10.99 add to basket
---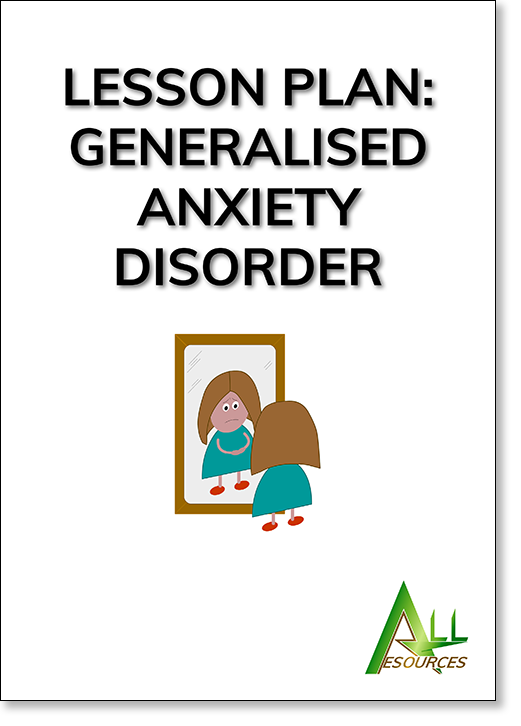 A lesson plan examining anxiety including Generalised Anxiety Disorder — a more extreme form of anxiety.
Hard copy: £10.99 add to basket
---