Home Schooling
The number of young people being tutored from home has increased over the last few years especially since the coronavirus pandemic.
Home schooling children is not an easy undertaking. However, countless parents must home educate their children during the COVID-19 lockdowns while schools are shut. While many find home education to be a steep learning curve and extremely challenging, a large number feel the process of home learning is a positive experience. So whether a parent is an experienced home educator or a complete novice, home tutoring is a deeply rewarding venture for many parents and carers.
When considering the practicalities of home schooling, how does parental education impact on the level and quality of home schooling? To be frank, while a good education is important, the most crucial aspect for parents is simply to 'get involved' with online learning. No amount of parental education will benefit children if a parent takes no interest in their children's learning.
The COVID-19 crisis has emphasised the important roles teachers and parents/carers play in children's education, and some of the most important outcomes of home schooling include:
Parents/carers can become more engaged with their children's progress and can understand the challenges they face.
The relationship between parents and teachers can improve considerably.
Parents/carers are able to gain more insight into their children's education.
All Resources provides home learning resources to support elearning as well as tools for parents who are home schooling their children. We have a series of lesson plans specifically designed to encourage frank discussion of COVID-19 and parents/guardians will find they make a useful addition to their home schooling projects.
Downloadable Home Schooling Resources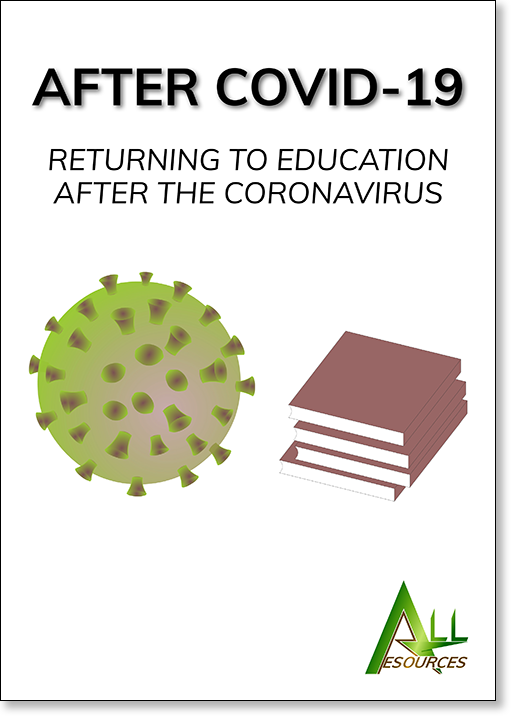 This COVID-19 resource pack employs the topic of coronavirus in various study modules. The virus is used as a springboard to introduce each theme and young people are encouraged to recognise how COVID-19 can be examined through a number of unrelated subjects.
Ebook: £8.99

Hard copy: £25.99 add to basket
---
---
---
Home Schooling Topics
Home Learning
Virtual Learning
Remote Education
Online Learning
Home Education Resources
Home Tutoring for Parents and Guardians
Remote Learning
Distance Learning
Elearning
Educational TV Broadcasts
Parental Education
Home Schooling Support for Parents
Our home schooling resources for parents include home schooling resource packs that cover a variety of subjects as well as our lesson plans.
Home Schooling Support for Teachers
We publish digital home schooling resources to support teachers and pupils learning from home. Our resource packs give the information in a way that informs as well as educates.
Home Schooling Support for Students
Teaching students at home isn't necessarily an easy task. Our aim is to produce resource packs that provide information and knowledge for home classrooms.