Cyberbullying Resources
Most of us have access to technology via mobile phones, tablets, or computers, and these means of communication open up a whole new way of connecting with family and friends. Unfortunately, these tools can also be used to cause harm and hurt others. All bullying is cowardly and causes deliberate harm to the target.
Cyberbullying is bullying that takes place using electronic mediums, usually a computer or mobile device. Social networks are the most common way cyberbullying occurs and media bullying (harrassment by various news media networks) is also a big problem. Cyberbullies use texts, emails, blogs, chat rooms, online forums, social networking sites such as Twitter and Facebook, instant messages and online gaming platforms.
Cyberbullying can take place in the workplace as well as in school and because of the anonymous nature of this type of bullying it is very difficult to trace the perpetrator. It also occurs 24/7 and because of this there is no relief for the target of cyberbullying.
Digital Cyberbullying Resources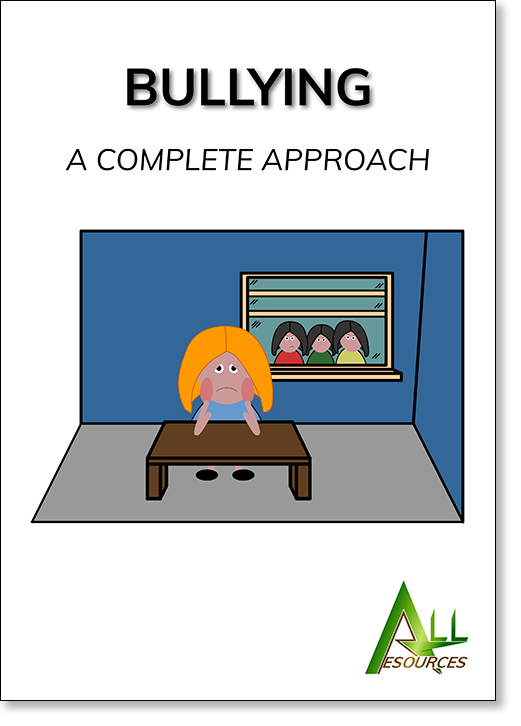 Contains hints and tips for teachers, parents and young people to enable them to identify and tackle bullying.
Hard copy: £35.99 add to basket
---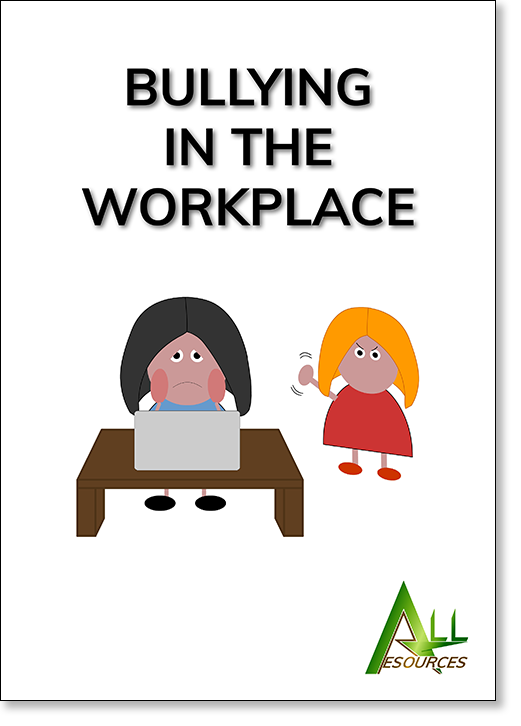 This pack provides tips and guidance for companies on how to tackle workplace bullying, how to best support the targets of bullying and how to ensure the wellbeing of all staff.
Hard copy: £25.99 add to basket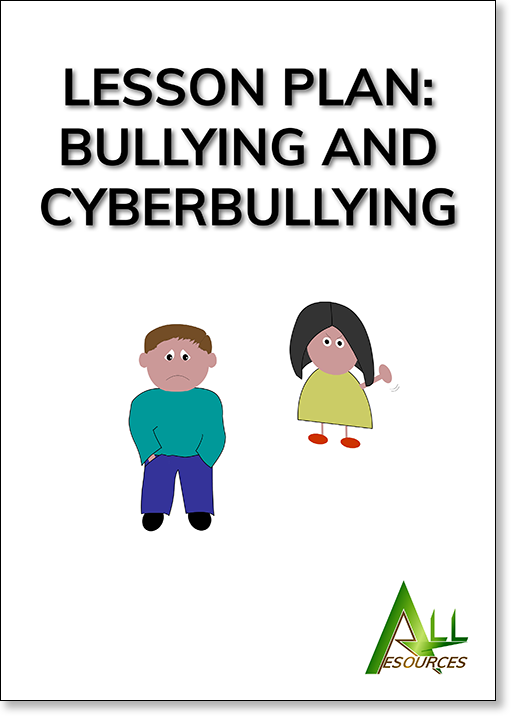 A lesson plan on bullying and cyberbullying. It covers how to deal with bullying and cyberbullying and contains handouts for the classroom.
For a more comprehensive resource pack on bullying, including worksheets, activities and lessons, download our bullying resource pack 'Bullying — A Complete Approach'.
Hard copy: £10.99 add to basket
Cyberbullying Topics
The cyberbullying topics we produce resources for include:
Types of Cyberbullying
Targets of Cyberbullying
Tackling Cyberbullying
How to Combat Cyberbullying
We publish digital cyberbullying resources for schools to provide help, guidance and education on various cyberbullying topics. The digital cyberbullying resource packs we produce give cyberbullying information in a way that informs as well as educates.
Our cyberbullying resources for teachers include cyberbullying resource packs that cover a variety of issues as well as our lesson plans on cyberbullying.
Teaching students about cyberbullying can be a difficult task. Our aim is to produce resource packs that deal with the issues in a tactful way that respects the confidentiality of those experiencing cyberbullying.
It is important to address cyberbullying in the workplace. We provide resources which support staff training and management. Our cyberbullying resource packs deal with issues such as cyberbullying at work and workplace cyberbullying laws.
We publish cyberbullying resources for HR departments providing guidance that can be used in an HR setting. Our cyberbullying resource packs provide information that aid employee engagement and motivation.
Our cyberbullying resources for staff training include employee training exercises as part of an educational programme. Our cyberbullying resource packs cover workplace themes to support staff wellbeing.