Cyberbullying at Work
Cyberbullying is not just a school problem. Cyberbullying occurs in the workplace, too.
Organisations have a duty of care to their staff when it comes to workplace cyberbullying. All cyberbullying is wrong and unacceptable and businesses must tackle cyberbullying each and every time it occurs.
Downloadable Workplace Cyberbullying Resources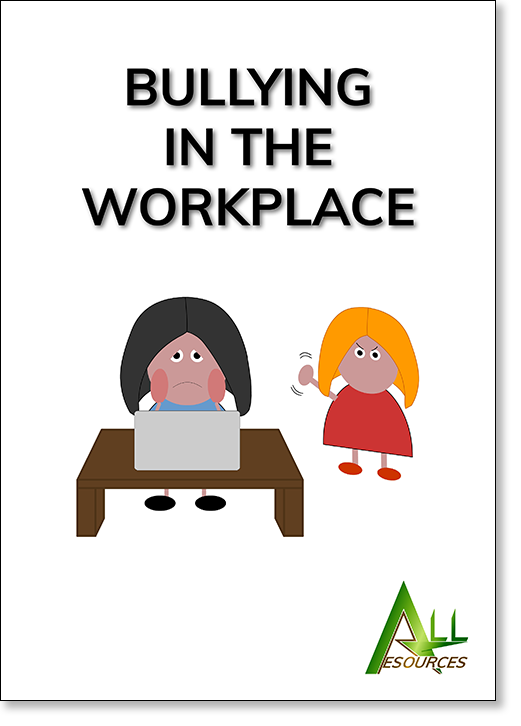 This pack provides tips and guidance for companies on how to tackle workplace bullying, how to best support the targets of bullying and how to ensure the wellbeing of all staff.
Ebook: £8.99

Hard copy: £25.99 add to basket
---
Cyberbullying Support for Businesses
It is important to address cyberbullying in the workplace. We provide resources which support staff training and management. Our digital cyberbullying resources deal with issues such as harassment at work and workplace cyberbullying laws.
Cyberbullying Support for HR Departments
We publish cyberbullying resources for HR departments providing guidance that can be used in an HR setting. Our cyberbullying resource packs provide information that aid employee engagement and motivation.
Cyberbullying Support for Staff Training
Our cyberbullying resources for staff training include employee training exercises as part of an educational programme. Our digital cyberbullying resource packs cover workplace themes to support staff wellbeing.
---