COVID-19 Coronavirus Resources
In support of teachers and parents/carers we have produced a number of resources and lesson plans for pupils who are dealing with the closure of schools. Our aim is to keep education at the forefront during the coronavirus lockdown of schools.
What is COVID-19?
COVID-19 is a coronavirus which has caused a worldwide pandemic and dominated the news for months. Young people have been massively affected by COVID-19. The closure of schools for long periods has led to interrupted learning, cancelled exams and a significant loss of daily structure. There is also the financial impact caused by this pandemic such as parents losing their jobs or being furloughed which has lead to a dramatic decrease in family income.
To ensure the continuity of education, schools have turned to technology with many teachers providing lessons via radio, TV and the internet. Young people are totally at ease with new technology and having lessons via PC, tablet, or mobile phone is second nature to many. However, not every child has access to this type of equipment and many do not have internet access in their homes. Therefore there is a high risk that many vulnerable children or those from poorer backgrounds have fallen behind their peers and some may even have dropped out of school altogether.
All Resources has published a number of educational resource packs and lesson plans, as well as free resources for teachers, students and schools. We have also recently produced a range of COVID-19 resources and lesson plans. You can view these below: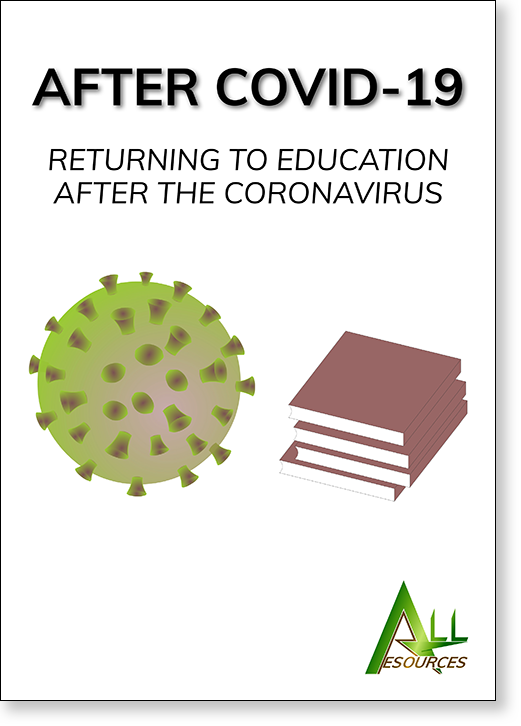 This COVID-19 resource pack employs the topic of coronavirus in various study modules. The virus is used as a springboard to introduce each theme and young people are encouraged to recognise how COVID-19 can be examined through a number of unrelated subjects.
Download: £19.49 add to basket
Hard copy: £35.99 add to basket