World Suicide Prevention Day 2021
World Suicide Prevention Day (WSPD) is an event that is organised by the International Association for Suicide Prevention (IASP). The theme for World Suicide Prevention Day 2021 is 'Creating Hope Through Action'.
Over the past few years the World Health Organization (WHO) has been co-sponsor. #WorldSuicidePreventionDay takes place on the 10th September every year with the aim of raising awareness of suicide and suicide prevention.
Many organisations will be taking part in WSPD2021 by organising educational events on the subject of suicide including suicide prevention awareness, which is the most important aspect of this event. It is vital that everyone realise that suicide can be prevented.
All Resources provides a number of educational resources which cover suicide and mental health including: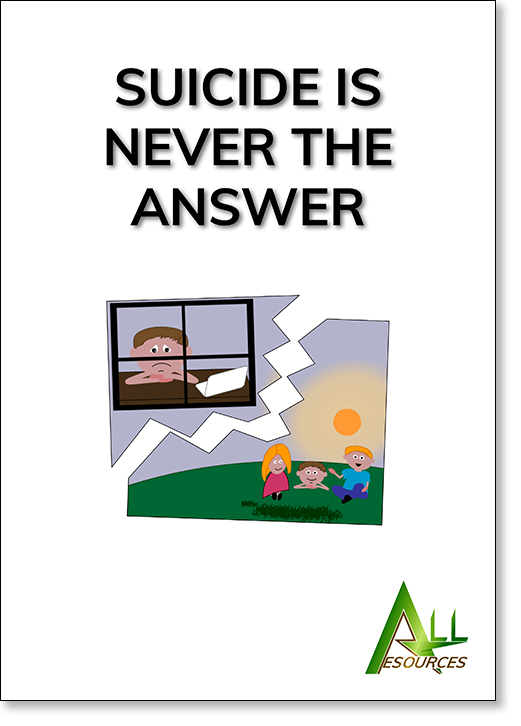 Understand the reasons behind suicidal feelings and recognise the warning signs of a potential suicide to help prevent this tragedy.
Hard copy: £25.99 add to basket
#WorldSuicidePreventionDay
#WSPD2021