Job Hunting for School Leavers Resources
It is important for teachers to provide school leavers with job hunting tools to help them find their first job after leaving school. Young jobseekers need to know how to identify their strengths as well as the key skills employers are looking for so that they can develop strong job hunting skills. All Resources has produced a resource pack that forms a 'job hunting toolkit'. It examines a variety of job hunting strategies and tasks such as CV preparation, identifying sources of employment, completing application forms & letters, interview techniques as well as providing many other job hunting tips for young people seeking work.
Digital Job Hunting Resources for Schools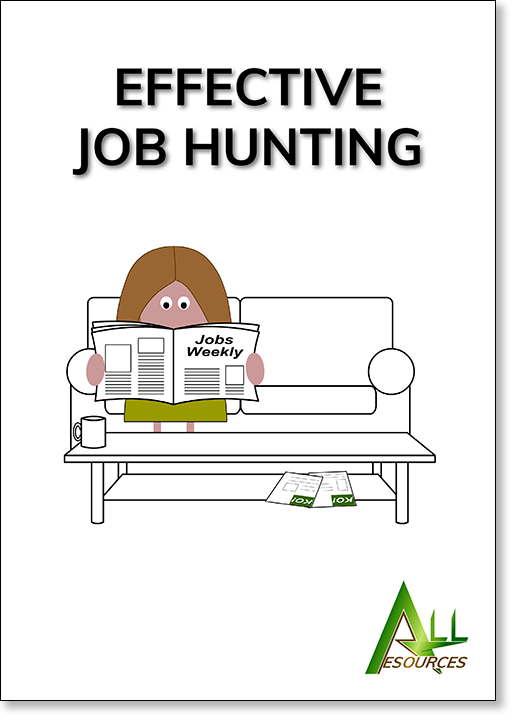 Examining the job hunting process including career decisions, contacting agencies, job centres etc.
Hard copy: £35.99 add to basket
Job Hunting Topics for Schools
Job Hunting Education
Job Hunting Skills
Creating a CV
Analysing Different Industries and Businesses
Job Hunting Support for Schools
We publish digital job hunting for school leavers resources to support schools by providing help and guidance in an educational format. Our resource packs give the information in a way that informs as well as educates.
Job Hunting Support for Teachers
Our job hunting resources for teachers include job hunting resource packs that cover a variety of topics as well as our lesson plans on job hunting.
Job Hunting Support for Students
Teaching students about job hunting topics and the job hunting process is important. Our aim is to produce resource packs that prepare students when looking for work after they finish school.