Free Resources for Businesses
All Resources is committed to ensuring everyone has the opportunity to reach their full potential. We therefore provide free tools and resources for businesses which enable individuals to increase their knowledge and skills in a variety of areas including:
Leadership skills
Entrepreneurship
Life skills
Communication
Organizational development
Our free business resources make use of a number of learning and development techniques such as coaching/mentoring, group discussions, role play and management games. Ultimately, it is not a one-size-fits-all method but more a mix and match to identify and select the best training method for your company.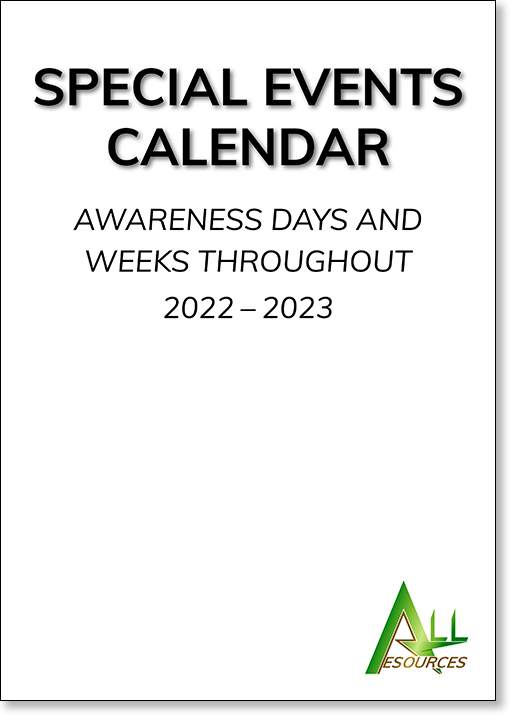 This free download lists awareness days and weeks throughout the year that your school or company may find useful. They follow the school curriculum to help you develop your syllabus and lessons.
---