Drug Abuse
There are many reasons why people start taking drugs. There are usually a variety of social or personal issues involved and many people start taking drugs due to peer pressure. Young people need to have the necessary social skills to be able to resist pressure from peers.
All Resources believes it is vital to educate young people about the dangers of taking drugs and drug addiction so that they can make decisions wisely. It is important that this issue is discussed in a relaxed and non-threatening manner and All Resources publications can facilitate these discussions.
Downloadable Drug Abuse Resources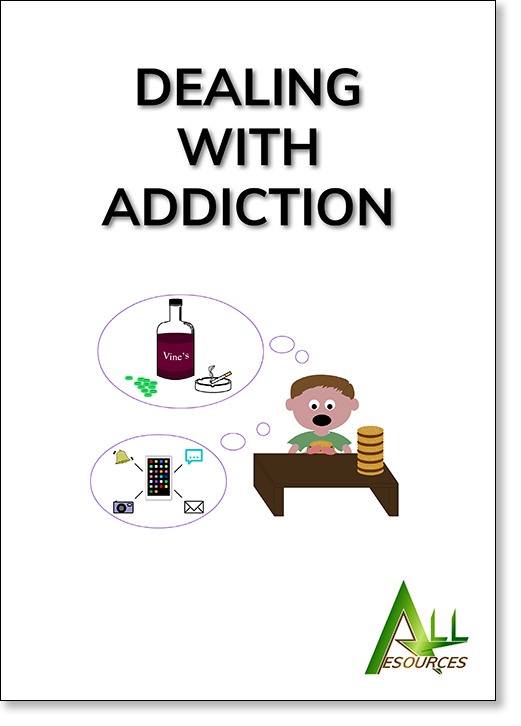 Providing the facts about substance abuse, gambling, gaming & food addiction as well as how to help people recover from addiction.
Ebook: £10.99

Hard copy: £35.99 add to basket
---
Drug Abuse Topics for Schools
Drugs Education
What are Drugs?
Knowing the Dangers of Drugs
Drug Abuse Support for Schools
We publish digital drug abuse resources to support schools by providing help and guidance in an educational format. Our resource packs give the information in a way that informs as well as educates.
Drug Abuse Support for Teachers
Our drug abuse resources for teachers include drug abuse resource packs that cover a variety of topics as well as our lesson plans on drug abuse.
Drug Abuse Support for Students
Teaching students about drug abuse is important. Our aim is to produce resource packs that provide information and knowledge of drug abuse.