After COVID-19 — Returning to Education after the Coronavirus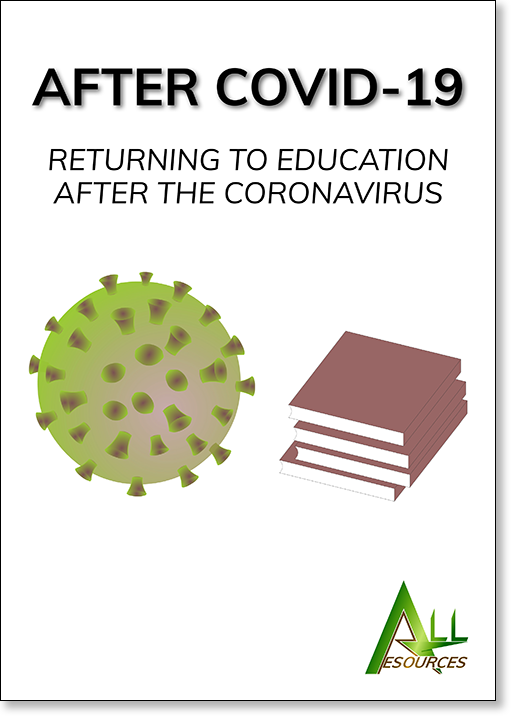 Hard copy: £35.99 £25.99 add to basket
This coronavirus resource pack enables students to examine the COVID-19 coronavirus through a number of different subjects.
During the coronavirus pandemic the majority of young people and children were kept away from school. This put pressure on parents, carers and teachers to ensure that education was not negleted. We developed this resource pack to support anyone going through this period and the issues involved.
The COVID-19 topics covered include:
Coronavirus outbreak
Social distancing
Lockdown
Self-isolation
PPE
Home schooling
Cocooning
Furloughing
Home working
Home tutoring
Social detachment
Online learning
If you are based in the UK and wish to order by post and pay by cheque, please download our order form. UK orders can only accept cheques drawn on banks or branches of banks based in the UK. The cheque must be cleared before publications are despatched or before you are given access to electronic media.
Alternatively, if you are outside the UK but within the EU, you can download our EU order form here.
COVID-19 Support for Schools
We publish COVID-19 resources that support schools by providing help and information in an educational format. Our resource packs give the details in a way that informs as well as educates.
COVID-19 Support for Teachers
For COVID-19 resources for teachers, please view our COVID-19 resource packs that cover a variety of issues as well as our lesson plans on COVID-19.
COVID-19 Support for Students
Teaching students about COVID-19 topics can be a difficult task. Our aim is to produce resource packs that deal with the issues in a way that respects the privacy of anyone suffering with these issues.