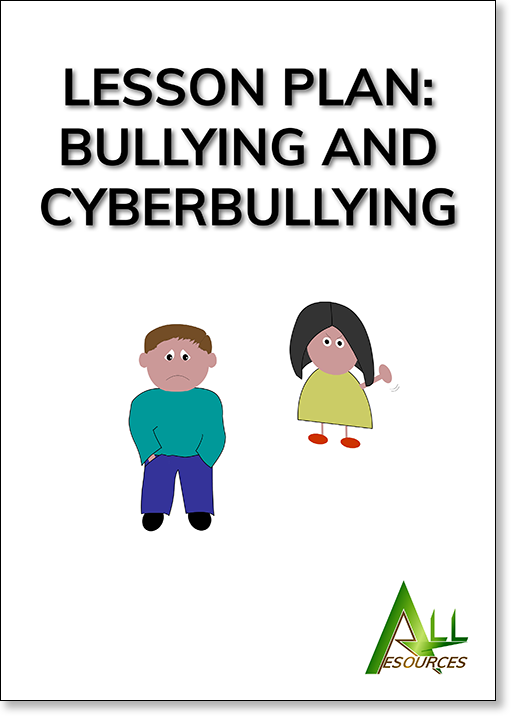 Ebook: £2.99

Hard copy: £10.99 add to basket
This lesson plan on bullying and cyberbullying examines how to deal with bullying and cyberbullying and contains handouts for the classroom. For a more comprehensive resource pack on bullying, including worksheets, activities and lessons, download our bullying resource pack: 'Bullying — A Complete Approach'.
The following valuable information is provided in this lesson plan:
Explanations on how to identify all types of bullying.
How cyberbullying differs from normal bullying.
Clear guidelines on tackling cyberbullying.
Cyberbullying is becoming the most common form of bullying. This resource explores various cyberbullying scenarios and looks at ways of tackling bullying.
---
Benefits
Ready to use lesson plan to introduce the topic of bullying and cyberbullying.
Photocopiable — use year after year again and again.
Simple, clear and concise and easy to follow.
Downloadable — instantly available and no delivery costs.
---
What's Inside?
We examine various scenarios to establish the various types of bullying.
What action can be taken in cases of bullying and how should we report incidences of bullying?
How can young people protect themselves from the negative effects of bullying?
Should more be done by schools and other organisations to deal with the root causes of bullying and cyberbullying?
---
Who is it for?
Teachers — What can teachers do to identify and tackle bullying and cyberbullying in their school?
Parents — What can parents do if their child is the target of bullying or cyberbullying?
Young People — What action can young people take if they are being bullied or targeted online?
---
Product Details
Pages: 15
Duration: 55 mins – 1 hour
Illustrated throughout
Age range: 12 years and upwards
---
Frequently Bought Together
---
If you are based in the UK and wish to order by post and pay by cheque, please download our order form. UK orders can only accept cheques drawn on banks or branches of banks based in the UK. The cheque must be cleared before publications are despatched or before you are given access to electronic media.
Alternatively, if you are outside the UK but within the EU, you can download our EU order form here.