Economics
Young people need to be given information about the economy — from microeconomics, economy on an individual and local level, through to macroeconomics, examining the economy on a larger scale. Economics can cover a number of topics and includes themes such as the global economy, world GDP and fiscal policy.
Students can be shown how to examine the world economy from an economics perspective — for example, how a worldwide recession can lead to different types of unemployment. These are complex issues that affect each of us and they require understanding to enable students to explore, discuss and challenge so that they can form their own opinions and values.
Downloadable Economics Resources for Schools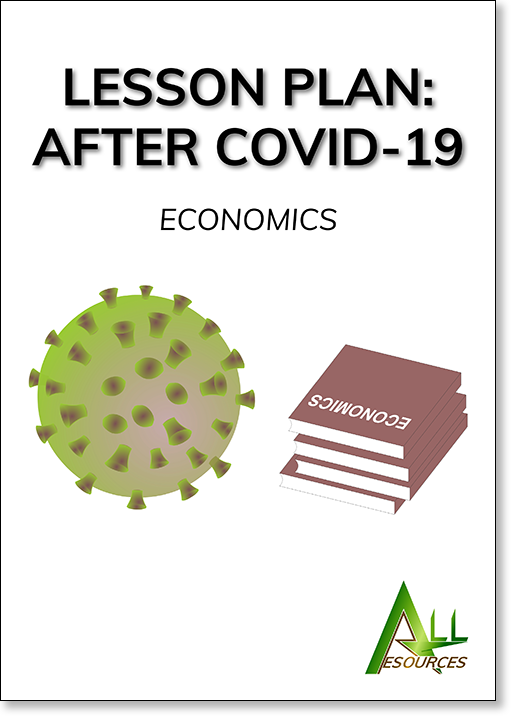 This lesson plan deals with the economical effects of COVID-19, furlough schemes and employment issues during the lockdown.
Ebook: £2.99

Hard copy: £10.99 add to basket
---
Economics Topics for Schools
The economics topics we produce resources for include:
Economics Education
Economics Skills
Economics Knowledge
Economics Support for Schools
We publish digital economics resources to support schools by providing help and guidance in an educational format. Our resource packs give the information in a way that informs as well as educates.
Economics Support for Teachers
Our economics resources for teachers include economics resource packs that cover a variety of subjects as well as our lesson plans on economics.
Economics Support for Students
Teaching students about economics is important. Our aim is to produce resource packs that provide information and knowledge of economics.