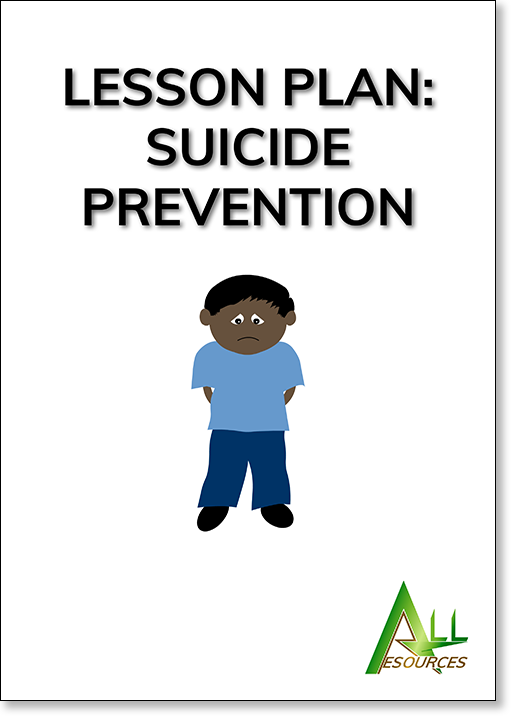 Ebook: £2.99

Hard copy: £10.99 add to basket
Suicide is the second most common cause of death in young adults and the incidence is rising, particularly among young men. This lesson plan covers suicide awareness and prevention and includes:
An overview of suicide and possible causes of suicidal ideation.
Signs that may indicate a potential suicide.
Advice on suicide prevention.
---
Benefits
Ready to use lesson plan to introduce the sensitive but important issue of suicide.
Homework to follow up the lesson.
Photocopiable — use year after year again and again.
Simple, clear and concise and easy to follow.
Downloadable — instantly available and no delivery costs.
---
What's Inside?
What is suicide and what are some common misconceptions about suicide?
Are there situations that can lead to a suicide attempt?
What are the signs that may indicate someone is thinking about suicide?
How suicide can be prevented.
---
Who is it for?
Teachers — This lesson provides vital advice to teachers to aid them in tackling this important subject in a classroom setting.
Parents — This pack enables parents to talk about suicide with their children in a frank but sensitive manner.
Young People — This pack helps young people realise that discussing suicide is all part of recognising that mental health matters
---
Product Details
Pages: 21
Duration: 55 mins – 1 hour
Age range: 12 years and upwards
---
Frequently Bought Together
---
If you are based in the UK and wish to order by post and pay by cheque, please download our order form. UK orders can only accept cheques drawn on banks or branches of banks based in the UK. The cheque must be cleared before publications are despatched or before you are given access to electronic media.
Alternatively, if you are outside the UK but within the EU, you can download our EU order form here.