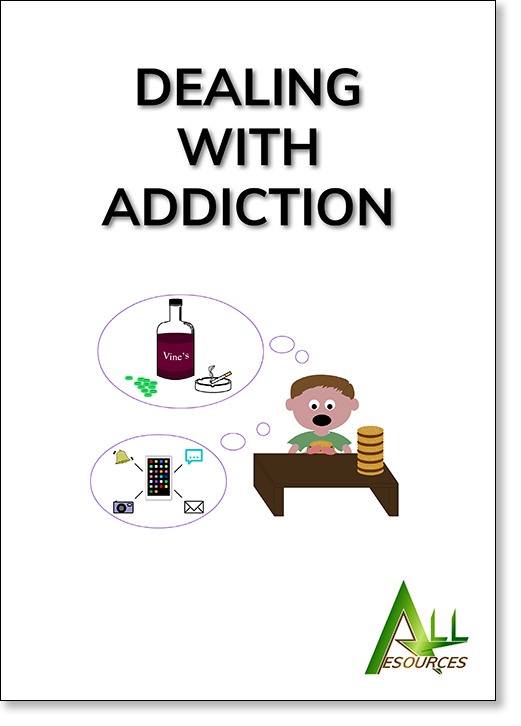 Hard copy: £35.99 add to basket
People become addicted to a wide variety of substances or activities. What are the long-term effects of addiction? How does addiction affect the lives of the individual and those around them? This resource pack gives people the facts about addiction and encourages them to make informed decisions about their own mental and physical health. It contains the following valuable information:
What exactly is an addiction?
Why do people become addicted to certain things?
What are the effects of addiction on individuals and their family & friends?
Can people recover from addiction?
Addictions are complex medical conditions and, because of the potentially harmful nature of the addictive behaviour, they often require a multifaceted approach including medical and psychological support.
---
Benefits
Photocopiable — use year after year again and again.
Simple, clear and concise and easy to follow.
Downloadable — instantly available and no delivery costs.
Ready to use lesson plans to introduce each topic.
Each book contains a discount code to save even more on future purchases!
---
What's Inside?
What are some of the substances and behaviours that cause addiction?
Are there warning signs that indicate someone may be developing an addiction?
What health risks are associated with the different types of addictions?
Where can an addict go to for help and support?
Is it possible to fully recover from an addiction?
---
Who is it for?
Teachers — This pack helps teachers understand the nature of an addiction.
Parents — How can parents protect their children from the harmful consequences of addictive behaviour?
Young People — What can a young person do if they suspect they are dependent on a substance or behaviour?
---
Product Details
83 pages.
Illustrated throughout.
For ages 12 years and upwards.
---
Discounts/Vouchers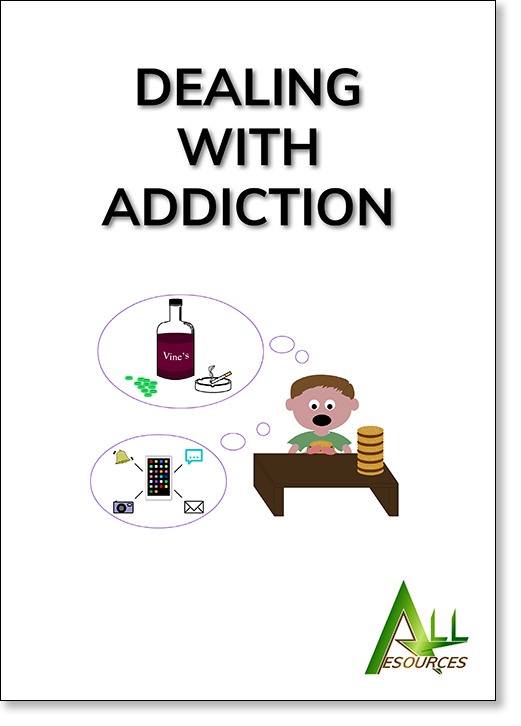 Get a copy of 'Dealing with Addiction' ebook and get up to 25% off future purchases.
£15.49 £10.99

---
Frequently Bought Together
---
If you are based in the UK and wish to order by post and pay by cheque, please download our order form. UK orders can only accept cheques drawn on banks or branches of banks based in the UK. The cheque must be cleared before publications are despatched or before you are given access to electronic media.
Alternatively, if you are outside the UK but within the EU, you can download our EU order form here.