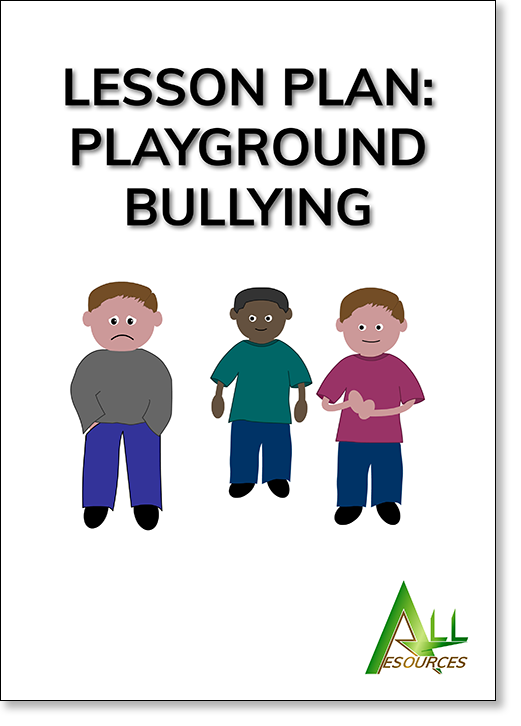 Ebook: £2.99

Hard copy: £10.99 add to basket
Playground bullying is a common problem in schools all around the country. This lesson plan uses role play to examine the devastating impact of school playground bullying including:
The harmful effects of bullying on the target, including fear and desperation.
The effects bullying has on bystanders, including family and friends.
How to plan a comprehensive, whole-school anti-bullying project.
---
Benefits
Ready to use lesson plan to introduce the sensitive but important issue of bullying.
Homework to follow up the lesson.
Illustrated throughout.
Photocopiable — use year after year again and again.
Simple, clear and concise and easy to follow.
Downloadable — instantly available and no delivery costs.
---
What's Inside?
How does school bullying affect people, particularly the target?
Should family and friends intervene to help stop bullying?
How can you find out if bullying is a problem in your school?
In what ways can students work together to prevent bullying?
---
Who is it for?
Teachers — Helps teachers examine bullying from different viewpoints with the aim of encouraging students to report bullying.
Parents — This material will help parents discuss bullying with their children in a calm and candid atmosphere to promote discussion.
Young People — Gives young people the perspective of the bully, the target and the bystander.
---
Product Details
Age range: 12 years and upwards
First published: 2022
Pages: 17
Duration: 1 hour to 1 hour 15 mins
Illustrated throughout
---
Frequently Bought Together
---
If you are based in the UK and wish to order by post and pay by cheque, please download our order form. UK orders can only accept cheques drawn on banks or branches of banks based in the UK. The cheque must be cleared before publications are despatched or before you are given access to electronic media.
Alternatively, if you are outside the UK but within the EU, you can download our EU order form here.