Finance Resources
The ability to handle money is a key life skill. Unfortunately, it is rarely, if ever, taught at school and people are supposed to instinctively know how to manage finances.
The first step which will help you take control of your finances is to set a budget. Personal budgeting will give you a clear idea of what money is coming in each month alongside what needs to be paid and when.
Money management also includes looking at how to make money as well as ways to make the most of it through wise investments. Financial planning also includes debt management, saving and borrowing, understanding mortgages, bank loans, credit cards and store cards.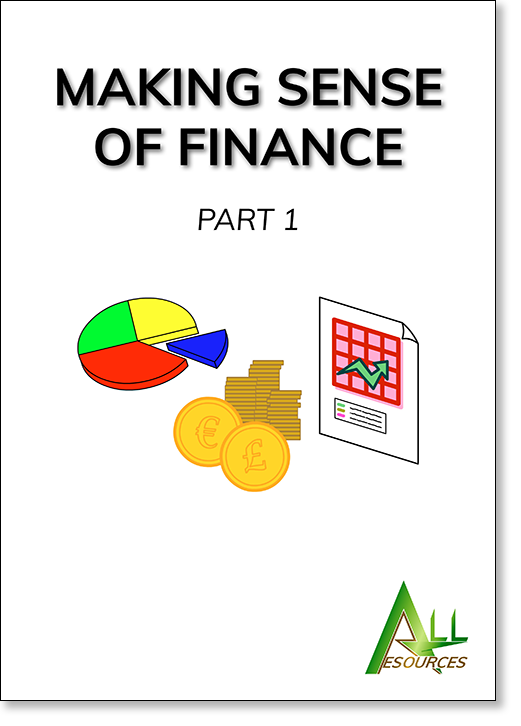 Covering the history of money, how to make money work for you, managing money, budgeting, saving & borrowing and banking.
Hard copy: £27.99 £25.99 add to basket
A sound understanding of finance will help you spot areas where you can make money and save for the future, thereby enabling you to stay debt free.
Finance Topics
The finance topics we produce resources for include:
Managing Money
Budgeting
Savings and Investments
Investment Opportunities
Borrowing and Debt Management
Financial Planning
We publish finance resources for schools to provide help, guidance and education on various finance topics. The finance resource packs we produce give finance information that informs and educates in a classroom setting.
Our finance resources for teachers include finance resource packs that cover a variety of topics as well as our lesson plans on finance.
Teaching students about finance is important. Our aim is to produce resource packs that deal with the information in an educational way that also supports those teaching finance to their students.