Relationships Resources
Our view of family life and what makes a typical family has changed in recent years. There is no such thing as a typical family and there are no set views on what a family unit consists of. All Resources publications examine the different types of families and relationships that young people are part of and any family problems they are dealing with. They focus on the importance of getting a good education, making wise decisions and gaining life experience before making important decisions or taking on responsibilities.
Downloadable Relationships Resources for Schools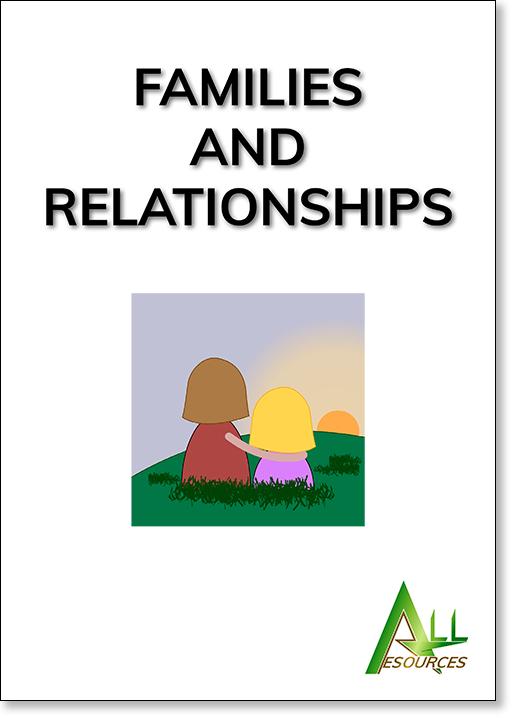 This pack deals with relationships, families & step-families, parent/child relationships, dating, marriage and single-parent families.
Ebook: £8.99

Hard copy: £25.99 add to basket
---
Relationships Topics for Schools
Relationship Education
Relationship Skills
Learning About Different Types of Relationships
Relationships Support for Schools
We publish digital relationships school resources to support schools by providing help and guidance in an educational format. Our resource packs give the information in a way that informs as well as educates.
Relationships Support for Teachers
Our relationships resources for teachers include relationships resource packs that cover a variety of subjects as well as our lesson plans on relationships.
Relationships Support for Students
Teaching students about relationships is important. Our aim is to produce resource packs that provide information about different types of relationships.