Substance Abuse
Substance abuse covers a wide range of behaviours which are damaging to one's health. There is an urgent need for clear, accurate information that parents, teachers and young people can rely on. Whether we are talking about alcoholism, smoking or drug abuse, whether the substances are legal or illegal, we need solutions to help people deal with their addictions.
When we consider the harm caused by abusing substances, what could cause a person to abuse drugs? How can individuals and society tackle addiction? We will examine these questions and other issues connected to substance abuse in this section.
All Resources provides accurate information about alcohol and drugs to equip young people with the ability to make wise decisions about the various substances available.
Downloadable Substance Abuse Resources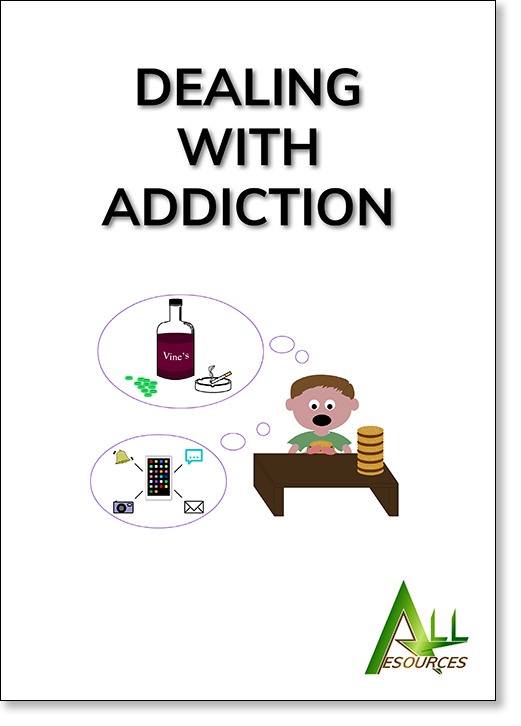 Providing the facts about substance abuse, gambling, gaming & food addiction as well as how to help people recover from addiction.
Ebook: £10.99

Hard copy: £35.99 add to basket
---
Substance Abuse Topics for Schools
Substance Abuse Support for Schools
We publish digital substance abuse resources to support schools by providing help and guidance in an educational format. Our resource packs give the information in a way that informs as well as educates.
Substance Abuse Support for Teachers
Our substance abuse resources for teachers include substance abuse resource packs that cover a variety of subjects as well as our lesson plans on substance abuse.
Substance Abuse Support for Students
Teaching students about substance abuse is important. Our aim is to produce resource packs that provide information and knowledge of substance abuse.