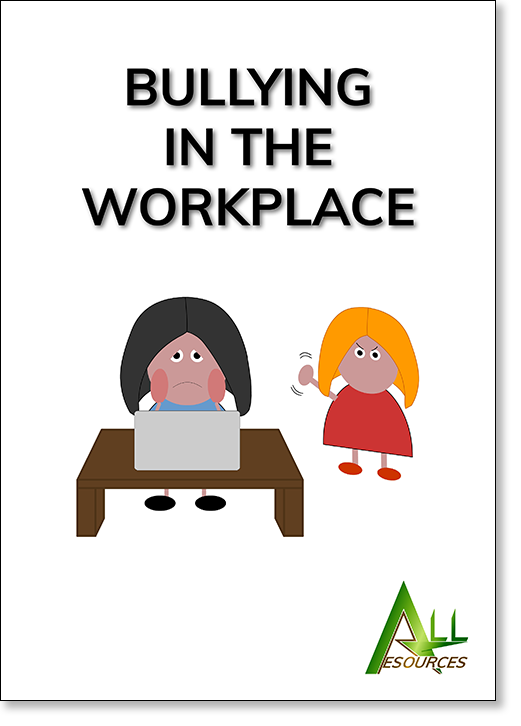 Ebook: £8.99

Hard copy: £25.99 add to basket
Workplace bullying is a growing problem in companies worldwide. It is a harmful, destructive type of behaviour which affects the mental health of those at the receiving end. It is vital that businesses tackle workplace bullying as soon as possible.
Our 'Bullying in the Workplace' resource pack provides information and advice on how to identify bullying and how to deal with bullying at work. It covers the signs of workplace bullying, types of workplace bullying and the effects of workplace bullying including the damage it does to individuals and companies.
Organisations can use this resource pack to educate their workforce and provide on-going training for those in charge of tackling bullying. This will ensure that managers are aware of how to identify bullying so they are able to deal with any complaints in the most effective way.
---
Benefits
Photocopiable — use year after year again and again.
Simple, clear and concise and easy to follow.
Downloadable — instantly available and no delivery costs.
Ready to use modules to introduce each topic.
Each book contains a discount code to save even more on future purchases!
---
What's Inside?
Cyberbullying at work.
The effects of workplace bullying on an individual.
Workplace anti-bullying policy in action.
---
Who is it for?
Business Owners — Helps companies deal with workplace bullying.
Managers — Do you recognise the signs of workplace bullying? How can you deal with it company wide?
HR Departments — How to develop an anti-bullying policy to tackle workplace bullying.
Employees — Supporting staff with bullying issues and action to take if you are a target of bullying.
---
Product Details
50 pages.
Illustrated throughout.
Provides an outline for a bullying in the workplace policy.
---
Discounts/Vouchers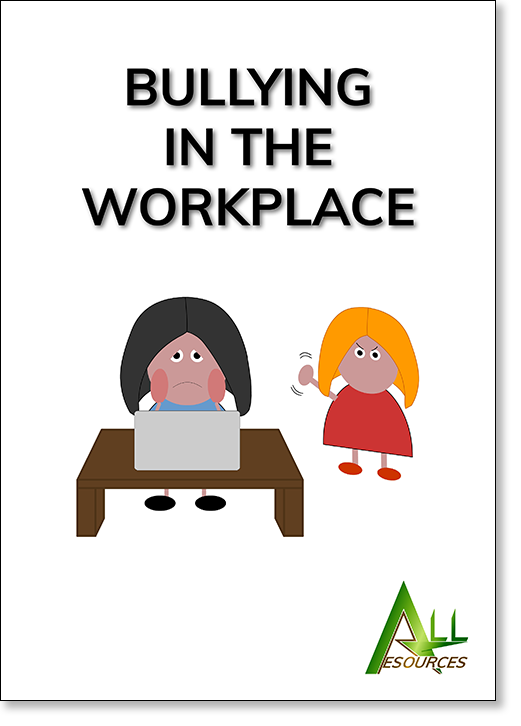 Get a copy of 'Bullying in the Workplace' ebook and get up to 25% off future purchases.
£8.99

---
Frequently Bought Together
---
If you are based in the UK and wish to order by post and pay by cheque, please download our order form. UK orders can only accept cheques drawn on banks or branches of banks based in the UK. The cheque must be cleared before publications are despatched or before you are given access to electronic media.
Alternatively, if you are outside the UK but within the EU, you can download our EU order form here.