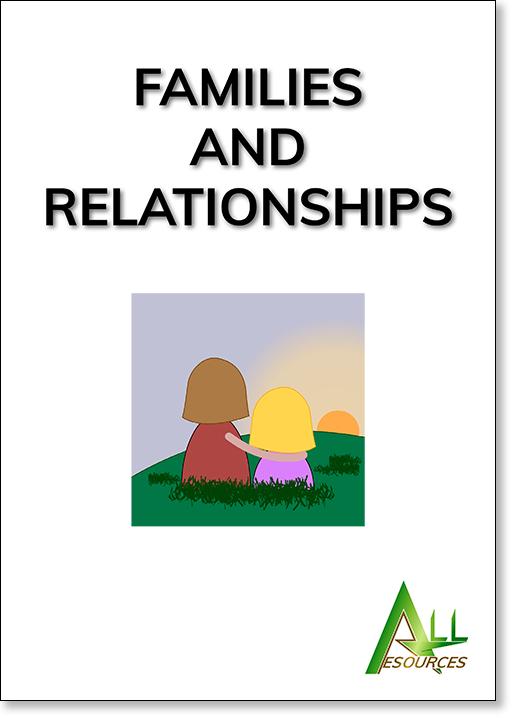 Hard copy: £25.99 add to basket
This pack deals with relationships, families & step-families, parent/child relationships, dating, marriage & single-parent families. It contains worksheets and infosheets.
---
Benefits
Photocopiable — use year after year again and again.
Simple, clear and concise and easy to follow.
Downloadable — instantly available and no delivery costs.
Ready to use lesson plans to introduce each topic.
Each book contains a discount code to save even more on future purchases!
---
What's Inside?
What is a family?
Coping with separation or divorce.
Underage sex and teenage pregnancy.
Different types of relationships.
Communication problems within the family.
Mixed families.
---
Who is it for?
Teachers — This pack provides teachers with information to help students in different relationship situations and family units.
Parents — Helps parents understand their children's concerns as well as support for single parents and mixed families.
Young People — Do you get on with your parents and siblings? Are you an only child? Help with relationship and family issues.
---
Product Details
50 pages.
Illustrated throughout.
For ages 12 years and upwards.
---
Discounts/Vouchers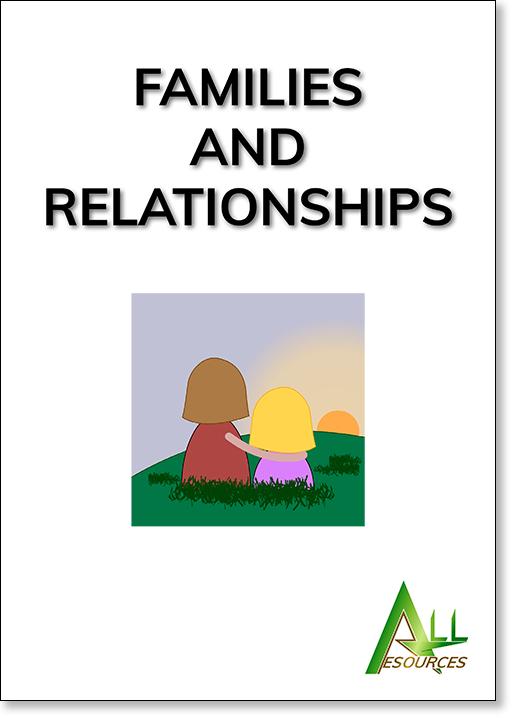 Get a copy of 'Families and Relationships' ebook and get up to 25% off future purchases.
£13.49 £8.99

---
Frequently Bought Together
---
If you are based in the UK and wish to order by post and pay by cheque, please download our order form. UK orders can only accept cheques drawn on banks or branches of banks based in the UK. The cheque must be cleared before publications are despatched or before you are given access to electronic media.
Alternatively, if you are outside the UK but within the EU, you can download our EU order form here.