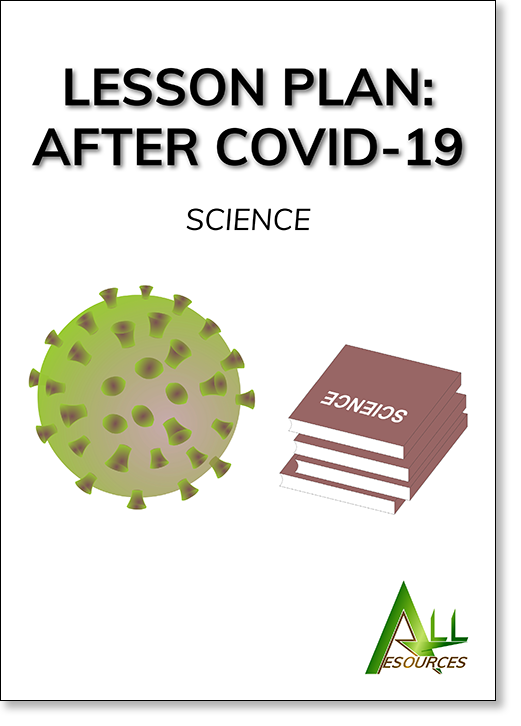 Ebook: £2.99

Hard copy: £10.99 add to basket
This lesson plan explores the medical impact of COVID-19 and viruses in general, as well as the benefits of vaccines. To purchase the whole collection of COVID-19 resources, including worksheets, activities and lessons, download our COVID-19 resource pack: 'After COVID-19 — Returning to Education after the Coronavirus'.
The following valuable information is provided in this lesson plan:
The difference between viruses and bacteria.
What is a coronavirus?
What is a vaccine and how does it work?
This lesson plan helps introduce COVID alongside the subject of science and examines viruses, bacteria and vaccines.
---
Benefits
Ready to use lesson plan to introduce the topic.
Photocopiable — use year after year again and again.
Illustrated throughout.
Simple, clear and concise and easy to follow.
Downloadable — instantly available and no delivery costs.
---
What's Inside?
Ways of protecting against COVID including social distancing, washing hands and PPE.
The differences between the structure of a virus and a bacteria.
How vaccinations work and the hunt for a vaccine to protect against COVID-19.
How to maintain a healthy mind and body and keep our immune system in top working condition.
---
Who is it for?
Teachers — This pack helps teachers examine COVID-19 through the topic of science.
Parents — This resource helps parents explain the benefits of vaccines in the fight against the coronavirus.
Young People — This resource helps young people understand the difference between viruses and bacteria.
---
Product Details
Pages: 13
Duration: 1 hour 15 mins
Illustrated throughout
Age range: 12 years and upwards
---
Frequently Bought Together
---
If you are based in the UK and wish to order by post and pay by cheque, please download our order form. UK orders can only accept cheques drawn on banks or branches of banks based in the UK. The cheque must be cleared before publications are despatched or before you are given access to electronic media.
Alternatively, if you are outside the UK but within the EU, you can download our EU order form here.