Digital Literacy Resources
When we think of 'media' we think of mass communication which includes broadcasting (by radio or TV), publishing (as in books, newspapers, magazines & journals) and the internet (including websites, social networks and email). We often hear expressions such as 'information overload' and 'information anxiety', and many people find it difficult to perceive what is truly important. This is because the modern, technological world has influenced patterns of media consumption, and the flow of information increases in volume and speed every day.
As we are bombarded with material from all types of digital media, it is important that we know how to interpret and comprehend this information. We need to analyse and challenge the messages we receive, and to do this we need to ask questions. This is the reason why digital literacy is so important and should be part of everyone's education.
Digital Literacy Resource Packs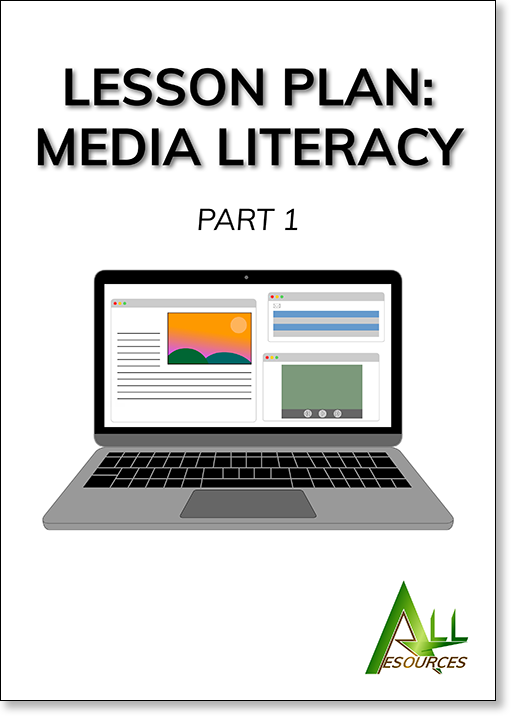 This lesson plan covers media literacy and the skills linked to media literacy. It contains media literacy definitions and handouts for the classroom.
Hard copy: £10.99 add to basket
Digital Literacy Topics
The digital literacy topics we produce resources for include:
Types of Digital Media
How to Develop Analytical Skills
Interpreting Digital Media Accurately
What it Means to be Digitally Literate
We publish digital literacy resources to support schools by providing help and guidance in an educational format. Our resource packs give the information in a way that informs as well as educates.
Our digital literacy resources for teachers include digital literacy resource packs that cover a variety of issues as well as our lesson plans on digital literacy.
Teaching students about digital literacy is important. Our aim is to produce resource packs that provide information and knowledge of digital literacy.