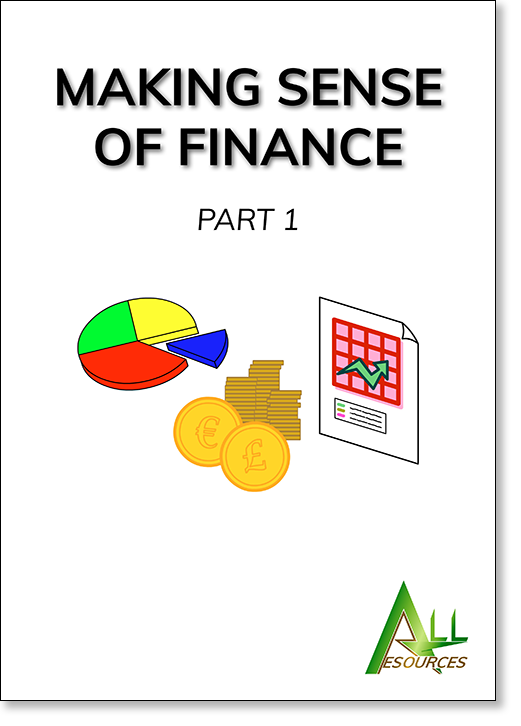 Hard copy: £25.99 add to basket
Everything seems to revolve around money. People will gamble, steal, blackmail, threaten, bully and even kill for money. So why is money so important, and how can we make money work for us? This pack looks at the history of money, how to make money work for you, personal budgeting, and saving & borrowing. It contains the following valuable information:
The history of money and types of currency around the world.
Different types of banking services and accounts.
Payments systems and electronic payment devices.
How to save and stay out of debt.
We all need money to survive, and it is important for young people to learn how to manage money so that they can integrate it into their daily lives.
---
Benefits
Photocopiable — use year after year again and again.
Simple, clear and concise and easy to follow.
Downloadable — instantly available and no delivery costs.
Ready to use lesson plans to introduce each topic.
Each book contains a discount code to save even more on future purchases!
---
What's Inside?
The history of money and the introduction of a system of currency for trade.
How and why banks were formed and what services were originally offered?
Why is it important to budget and what problems can arise if money is mishandled?
What is the importance of saving and how can it help individuals achieve their goals?
What are the different types of accounts and services that banks offer?
---
Who is it for?
Teachers — This pack helps teachers introduce the topic of money management and the importance of handling money responsibly.
Parents — What can parents do to ensure their children understand the value of money and make wise financial decisions?
Young People — How can young people manage money and how can they learn basic money values?
---
Product Details
57 pages.
For ages 12 years and upwards.
---
Discounts/Vouchers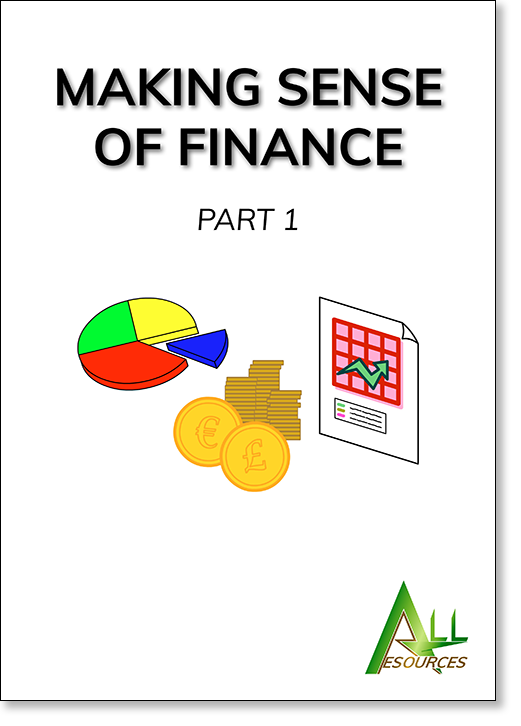 Get a copy of 'Making Sense of Finance — Part 1' ebook and get up to 25% off future purchases.
£13.49 £8.99

---
Frequently Bought Together
---
If you are based in the UK and wish to order by post and pay by cheque, please download our order form. UK orders can only accept cheques drawn on banks or branches of banks based in the UK. The cheque must be cleared before publications are despatched or before you are given access to electronic media.
Alternatively, if you are outside the UK but within the EU, you can download our EU order form here.