Effective Job Hunting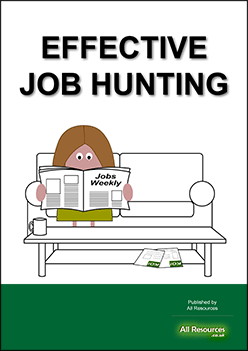 View sample pages
This resource pack examines the entire job hunting process including making career decisions, contacting agencies, applying to companies, the role of job centres, recruitment sections in newspapers etc. It also explains how to write a CV and application letter, how to cope with the interview process and how to put a 'job hunting kit' together — this pack is a must for all secondary schools.
Hard copy: £35.99 add to basket
If you are based in the UK and wish to order by post and pay by cheque, please download our order form. UK orders can only accept cheques drawn on banks or branches of banks based in the UK. The cheque must be cleared before publications are despatched or before you are given access to electronic media.
Alternatively, if you are outside the UK but within the EU, you can download our EU order form here.