Effective Job Hunting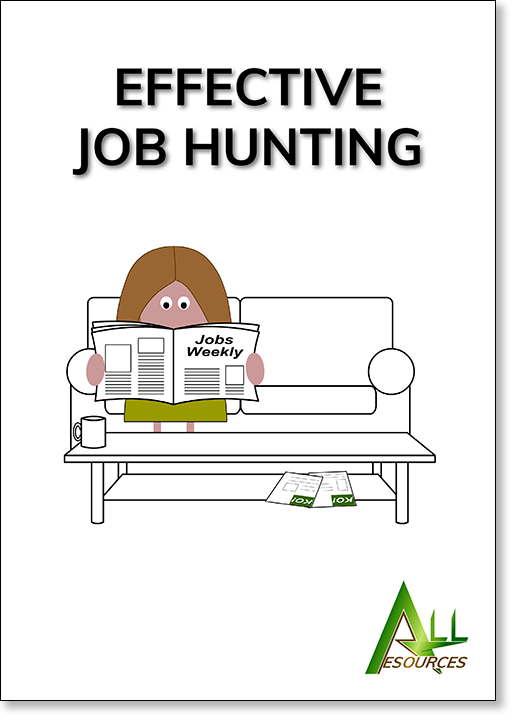 Hard copy: £35.99 add to basket
This resource pack examines the entire job hunting process including making career decisions, contacting agencies, applying to companies, the role of job centres, recruitment sections in newspapers etc. It also explains how to write a CV and application letter, how to cope with the interview process and how to put a 'job hunting kit' together — this pack is a must for all secondary schools.
If you are based in the UK and wish to order by post and pay by cheque, please download our order form. UK orders can only accept cheques drawn on banks or branches of banks based in the UK. The cheque must be cleared before publications are despatched or before you are given access to electronic media.
Alternatively, if you are outside the UK but within the EU, you can download our EU order form here.
Job Hunting Support for Schools
We publish job hunting resources that support schools by providing help and information in an educational format. Our resource packs give the details in a way that informs as well as educates.
Job Hunting Support for Teachers
As well as job hunting resource packs we also produce lesson plans on job hunting.
Job Hunting Support for Students
Teaching students about job hunting is important. Our aim is to produce resource packs that provide information and knowledge to help in the job hunting process.