Suicide is Never the Answer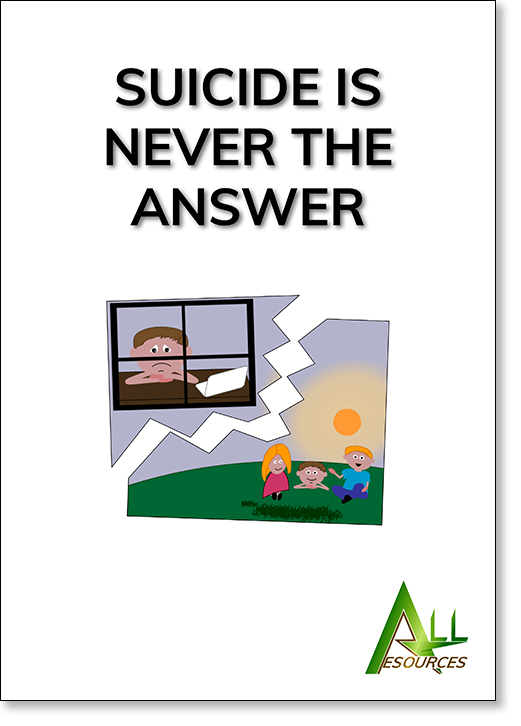 Hard copy: £25.99 add to basket
Suicide has often been described as a permanent solution to a temporary problem. Many people who consider or attempt suicide don't want to die — what they want is to put an end to their painful situation.
Suicide Is Never the Answer provides advice concerning what to say and do if you know a young person who is considering suicide. It enables a teacher to prompt a discussion around the issue of suicide and is a good way of bringing the subject out into the open in a non-judgemental way. It provides valuable information to help you:
Understand the reasons behind suicidal feelings
How to deal with suicidal people
Recognise the warning signs of a potential suicide
Be aware of the myths surrounding suicide
Respond to suicidal behaviour and prevent a suicide
Suicide is a terrible waste of a valuable life, and it is up to us to do what we can to prevent this human tragedy.
If you are based in the UK and wish to order by post and pay by cheque, please download our order form. UK orders can only accept cheques drawn on banks or branches of banks based in the UK. The cheque must be cleared before publications are despatched or before you are given access to electronic media.
Alternatively, if you are outside the UK but within the EU, you can download our EU order form here.
---