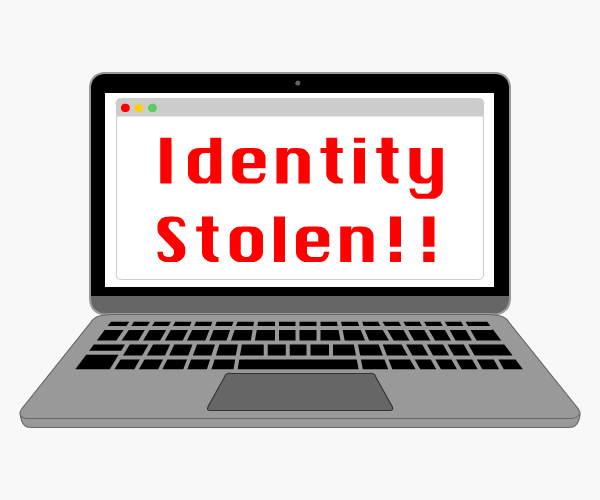 Identity theft is a crime. It occurs when someone steals personal or financial information to commit fraud. This can include making unauthorised purchases and transactions, obtaining credit fraudulently or stealing money. ID theft can be committed in different forms and in many different ways. However, the most common type of id theft is financial.
Social media has proved to be a valuable tool for fraudsters committing identity theft because much personal information can be accessed via an individual's social media accounts. For example, fraudsters can access your date of birth, place of work, mother's maiden name, payroll date etc.
Protecting your identity (both online and offline) is crucial because crimes committed against you can often be attributed to you. You could therefore be expected to pay the price for another person's fraudulent online activity! Therefore it is vital that you protect your personal information.
Tips to Protect Yourself from Identity Theft
To protect your identity, you should:
Never give out your PIN or online banking password to anyone.
Never disclose your whole password when confirming security information. Banks only ask for specific numbers or characters. Anything more should arise suspicion.
Never give statements or copies with your personal or financial information to people you don't know or trust. When disposing of bank statements or other confidential documents, always shred personal information.
To protect yourself against ID theft and online fraudsters:
Always report lost or stolen cards to your financial institution immediately.
Keep your passport, driving licence, NIN Card/PPS Card and important documents in a safe and secure place.
Never click on emails or text links that claim to be from companies or institutions looking for payment or personal details.
Regularly check your online banking and account and credit card statements and report any suspicious activity. Some fraudsters target people for small amounts of money that they hope will go unnoticed.
Re-direct your mail if you move house and never let anyone else open your post.
If you think that you have been the victim of identity theft, report it to the police or appropriate service or authority without delay. You can find most organisations' details online. Above all, follow the guidance outlined above and do everything you can to protect your personal information.