One in every 100 deaths worldwide is the result of suicide. This is a shocking figure and unfortunately, even in the 21st century, there is still a stigma attached to suicide. While many people are reluctant to talk about this issue, simply ignoring suicide will not make it go away. Silence will only exacerbate the situation and the suicide rates will increase.
World Suicide Prevention Day (WSPD21) is organised by the International Association for Suicide Prevention and takes place every year on the 10th September. The theme this year is 'Creating Hope Through Action' and the aim is to encourage everyone to take action to help prevent suicide. It is vital that each individual knows how to help someone with depression, particularly those who may be struggling with serious mental health disorders.
Here are some warning signs of a potential suicide:
Voicing a desire to die or a wish not to be around anymore.
Withdrawing from family and friends.
Giving away possessions.
Obvious emotional distress.
Increased levels of depression and anxiety.
Excessive use of drugs and alcohol.
How can you help someone if you suspect they may be considering suicide?
Ask them directly if they have thoughts about suicide. Don't be afraid to bring up the subject — you may save their life.
Listen to them. Be there, don't judge, just listen.
Help them access healthcare and support as needed — look at the helplines below. Try your best to keep them safe or stay with them until help has been provided.
If we all play our part and take action when needed, we can give hope to those who need it. Remember — positive action is necessary to help those with suicidal feelings.
UK
National Suicide Helpline UK: 0800 689 5652
Samaritans UK: 116 123
Ireland
Pieta House Ireland: 1800 247
Text HELLO to 50808
#WorldSuicidePreventionDay
#WSPD2021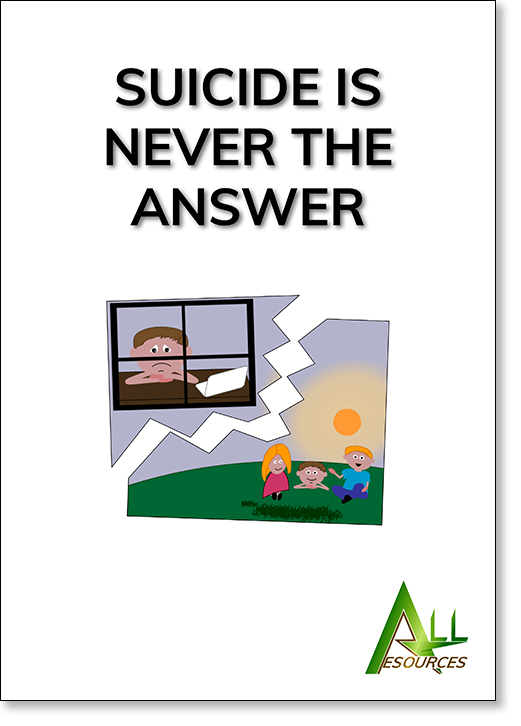 Understand the reasons behind suicidal feelings and recognise the warning signs of a potential suicide to help prevent this tragedy.
Ebook: £8.99

Hard copy: £25.99 add to basket