World Suicide Prevention Day 2020 is organised by the International Association for Suicide Prevention (IASP). The theme for the third year running is: 'Working Together to Prevent Suicide'. The aim is to raise awareness of suicide and provide information on the causes of suicide and the warning signs of suicide.
There is one suicide every 40 seconds. For every suicide, there are an additional 25 suicide attempts. We may see trends relating to suicide at certain times, but suicide can affect anyone. There are a number of risk factors associated with suicide ideation, but there is no particular category of person that attempts suicide — it can happen to anyone.
Preventing suicide is a group effort — we are all responsible — whether family, friends, co-workers, healthcare professionals, community leaders, educators etc. Each of us has a part to play and we can all make a contribution towards suicide prevention in our own community.
Our resource pack entitled Suicide is Never the Answer provides information on suicide and suicide prevention including:
the causes of suicide
suicidal behaviour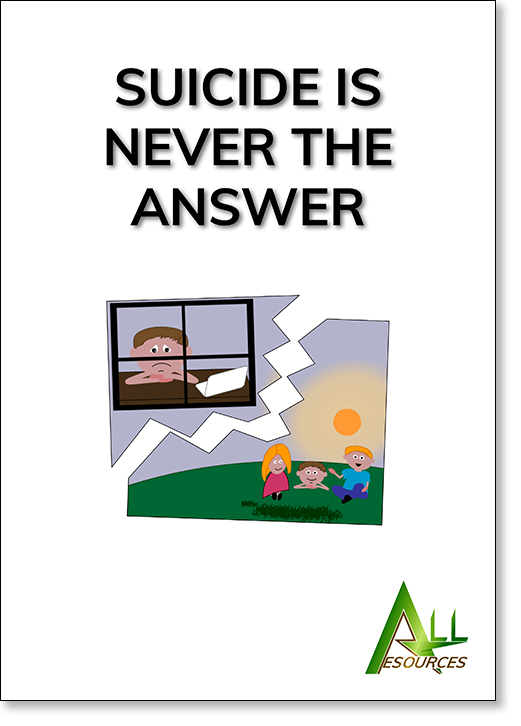 Understand the reasons behind suicidal feelings and recognise the warning signs of a potential suicide to help prevent this tragedy.
Ebook: £8.99

Hard copy: £25.99 add to basket