Free Finance Resources
As part of our commitment to the development of all people, All Resources provides free finance resources.
Free Downloadable Finance Resources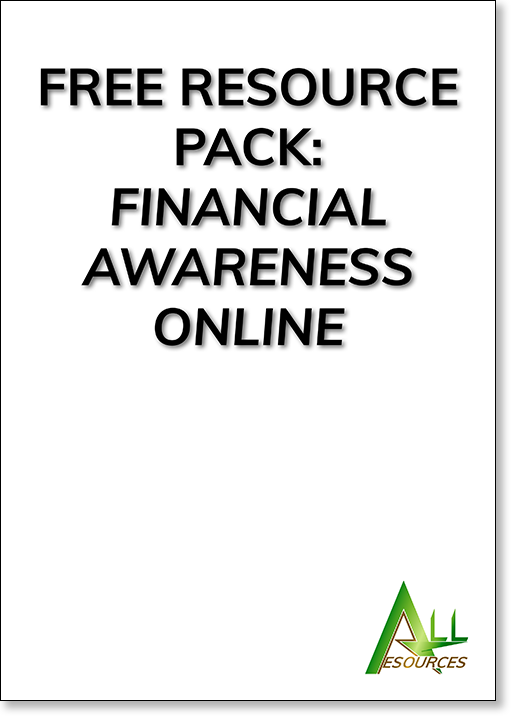 Being financially aware online is important. This free resource covers the issues. Our resource pack 'Making Sense of Finance' goes into more detail about how to manage money as well as how to keep your finances secure online.
Our free finance resources are an ideal accompaniment to a school or company's resource library.
---